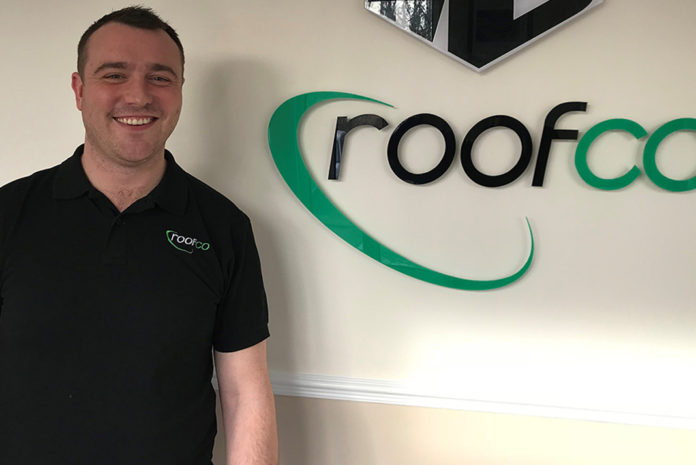 Sheffield-based rooftop safety specialist, Roofco, says it is experiencing soaring sales and is on target to smash its annual financial projections by 40%.
In the first six months of its fiscal year, the firm has already surpassed the total turnover achieved in 2014/15 and is on target to break through the £2 million mark for the first time.
Increased demand for its hero product, Rhinorail edge protection, accounts for a large proportion of Roofco's increased sales, having been chosen as the preferred guardrail system on a number of large public and private projects, including schools, hospitals, hotels and retail outlets.
Will Martin, Roofco's director, said: "Our record sales are being driven by a general optimism in the industry and more attention being paid to rooftop safety, especially guardrail systems, which are at the top of most clients' wish list. As a consequence, we are winning a good balance of refurb, retrofit and new build contracts, thanks largely to our reputation and focus on customer service.
"The majority of new business comes through word-of-mouth recommendations from existing clients, who value our personal service and extensive product knowledge. However, we have also experienced a significant increase in online enquiries, following the implementation of a much-improved website, which makes it far easier to access information about our portfolio."