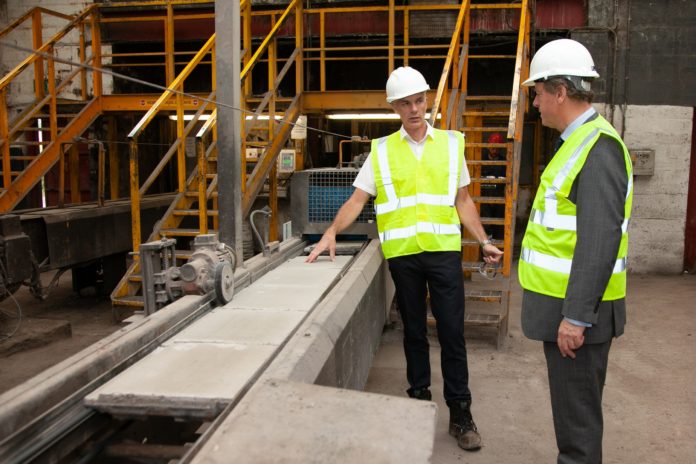 Russell Roof Tiles has been handpicked by the UK government as a great example of a business 'building back better' with a special visit from the Secretary of State for Scotland.
The pitched roofing manufacturer is delighted to have welcomed Alister Jack MP to its 11-acre Halleaths site in Lochmaben on 8 July – a year since the UK government published its Plan for Jobs.
This comes at an exciting time for Russell Roof Tiles which has recently launched a major recruitment drive for what it is expecting will be a record year for the business. This is due to the firm's dynamic response to the COVID-19 pandemic that meant the company started 2021 with a strong order book and a £1.7 million investment in improvements to its manufacturing plant.
Alister Jack, Secretary of State for Scotland, said: "It was great to visit Russell Roof Tiles, to meet its staff and hear first-hand about the company's ambitious expansion plans. They are a great example of a business which has benefited from the UK government's furlough scheme and are now taking on staff and looking to the future now that the economy is reopening."
Bruce Laidlaw, production director at Russell Roof Tiles, added: "We are certainly building back better and investing in our business after the challenge of last year. We're now focused on looking for new recruits to join our team at this exciting period of growth."
The company is recruiting for mechanical engineers and operators for its Lochmaben site, as well as forklift truck drivers, and is also taking on apprentices to nurture youngsters to start a career in manufacturing.