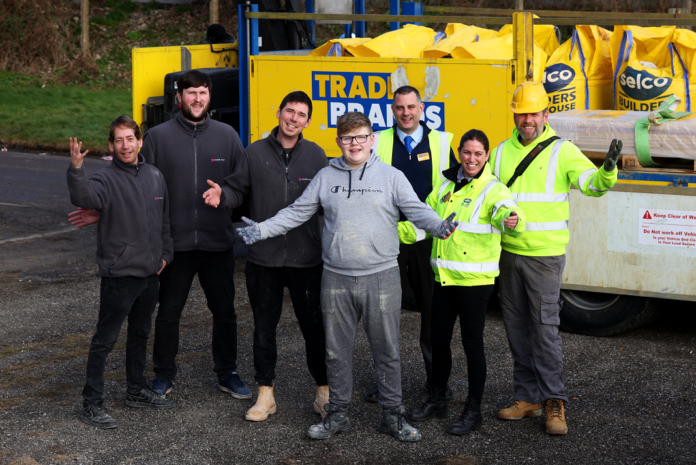 Selco Builders Warehouse has teamed up with its supplier BSW Timber to provide materials for students at Charlton construction training provider Flower Skills.
Flower Skills, based on Woolwich Road, provides training to young people aged between 14 and 16 who have fallen out of the mainstream school system, as well as supporting adults seeking to gain trade and construction industry skills.
At least 20 people attend Flower Skills every day, with many working towards a Multi Construction Skills Level 1 qualification.
Mark Ager, managing director of the training provider, said: "We are hugely grateful to Selco, along with BSW Timber, for providing us with the materials our students need to achieve their qualifications.
"We try to offer a thorough overview of the trade and construction skills which they may come across in their working life, providing training in multiple trades including carpentry, plastering, painting and decorating and tiling.
"Our mission is to provide the young people and adults who embark on our training courses with the platform and skills to forge a career in the trade or construction and donations such as this make a real difference."
Carolyn Bellers, branch manager of Selco Charlton, added: "We are delighted to be supporting Flower Skills which is well known within the local community for doing fantastic work.
"Here at Selco, we support tradespeople at whatever stage of their career they are at and we are delighted to help provide a platform for the tradespeople of tomorrow to develop."
>>Read more about how Selco is helping the community here.