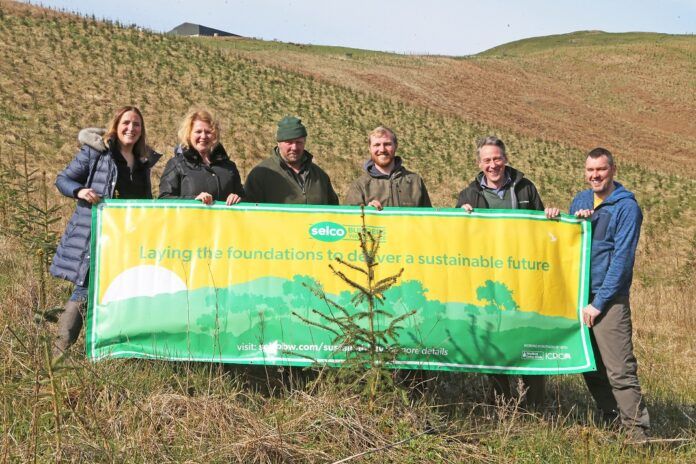 Selco Builders Warehouse has planted 45,000 trees at Wooplaw Farm in Jedburgh on the Scottish Border to create its latest 'Selco Forest' in the third phase of its tree planting project.
It means, over the last two years, Selco has planted more than 300,000 trees including on a second site in Jedburgh and in Llandrindod Wells in Wales.
The latest planting has been made on land totalling 24 hectares and will offset more than 3,200 tonnes of carbon during the trees' lifecycle.
The trees planted on the new Jedburgh site include Sitka spruce, Douglas fir and Norway spruce.
Selco joined forces with the landowner and key timber supplier BSW Timber, together with BSW Timber's subsidiary companies Tilhill and CarbonStore, on the project.
Carine Jessamine, Selco's marketing director and head of sustainability, said: "We are committed to continuing our investment in the future by playing our part in protecting our people, the environment and the planet.
"We have already begun delivering on our long-term vision to use alternative fuel vehicles across the entire Selco business and implementing a wider programme of many operational changes.
"As we continue to bring those policies to fruition, we have made the decision to offset our carbon emissions in the short term through the planting of trees and we are delighted to have now planted 300,000 trees across three locations."