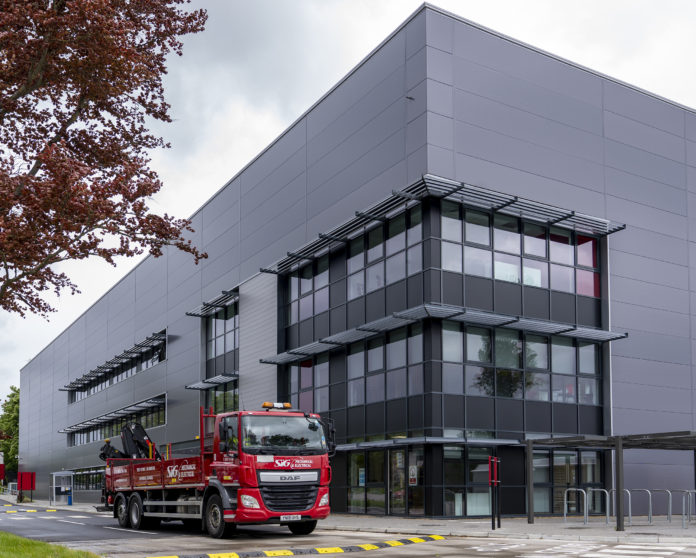 Building solutions specialist SIG has achieved a 'solid recovery' in revenues in the second half of 2020, the company has confirmed in a training update, with progress throughout the half resulting in like-for-like revenues for the fourth quarter up 4% compared to 2019.
The group said the figures reflected its return to growth strategy, which has been supported by the demand for repair, maintenance and improvement segments in certain markets, notably UK and France.
As a result, the board expects to report £1.87 billion in revenue for the year ended 31 December 2020*.
The roup will also report an underlying operating loss ranging from £57-61 million for the full year*, which it said was at the better end of the range of previous expectations.
Meanwhile, profitability continued to improve throughout the second half of the year after the underlying operating loss of £43 million in the first.
Second half like-for-like sales declined 2% compared to 2019, after the first half of 2020 was severely affected by COVID-19 from mid-March, notably in the UK, France and Ireland, and that prior to that point was declining at 11% compared to the previous year.
2020 like-for-like revenues declined 13% versus the previous year. Reported group revenues from underlying operation were 12.7% lower in the year, including a 0.6% favourable currency movement.
The group said it was able to continue operations while adapting to new COVID norms, with minimal negative impact on revenues in the second half, and its stores are still operating during lockdown.
SIG added: "Whilst the evolving COVID-19 backdrop will continue to create uncertainty in the short term, the fundamentals of the group's markets remain sound, and the strong recovery in demand across territories and sectors through the second half was encouraging.
"Providing there is no material disruption to either our business or end markets as a result of the pandemic, the board expects the near-term benefits of the actions taken in 2020 to deliver organic revenue growth in 2021, including market share gains. The benefits of this will become increasingly evident as the year progresses and should enable us to return to underlying operating profitability during the second half."
*subject to audit