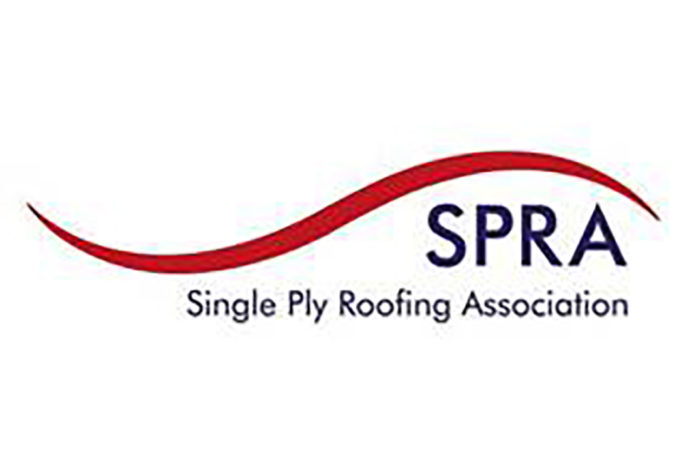 A commitment to training is a key part of SPRA membership and just recently, many of the SPRA members have generously donated materials to SPRA for use on SPRA training courses, in particular the new Single ply Awareness Training (SAT) course that is now available through SPRA. Such materials are said to add lots of value to training courses as trainees are able to handle materials, tools and equipment which helps them to understand single ply roofing components, roof installation and site health and safety.
So far, MSN Latchways, Apollo, Danosa, BMI Icopal and Renolit have all donated materials from fall arrest systems to single ply membrane and adhesives. More has been promised by Bauder and Soprema.
Apollo technical manager, Darrell Tibbins, said: "At Apollo, we are always happy to support the industries with which we trade. Adhesive application is a huge part of the single ply membrane industry, and we are keen to use our expertise to ensure roofers have the knowledge they need of adhesive application. By donating product to help facilitate SPRA's new single ply awareness training programme, we are pleased to have been able to play a part in helping to upskill the workforce and improving standards for the benefit of all involved."
Mark Thornton, SPRA training manager, said: "We are very grateful to receive donations from members to support our training courses and programmes. It really makes a difference to the courses and enhances the experience for the learners. The new SAT course has been developed with managers, specifiers and inspectors in mind, and following on from two successful pilots earlier this year, SPRA is now ready to offer this course to the industry. To make training as accessible as possible, SPRA considers the locations of trainees when deciding on where to hold the course. A minimum of six trainees are required, so if one company has six employees needing this training, SPRA would work very hard to identify a training facility in the local area to keep costs down and minimise time away from the business."
All SPRA training course details can be found on the SPRA website, and there is a simple enquiry form for anyone wishing to find out more about SPRA training.
Cathie Clarke, SPRA CEO, said: "Over the last three years, the SPRA team have worked extremely hard to create a true career path of training for those working in the single ply industry. This is a terrific commitment to the skills crisis and sets us apart from other industries. Along with our manufacturer members, SPRA now offers free online training, approved short courses, a specialist programme for apprentices and now training for managers and professionals. We have also been able to offer additional funding for some of our training, and I would urge all those installers working without qualifications or certification to ensure access to site and contact SPRA to take advantage of our training programmes."