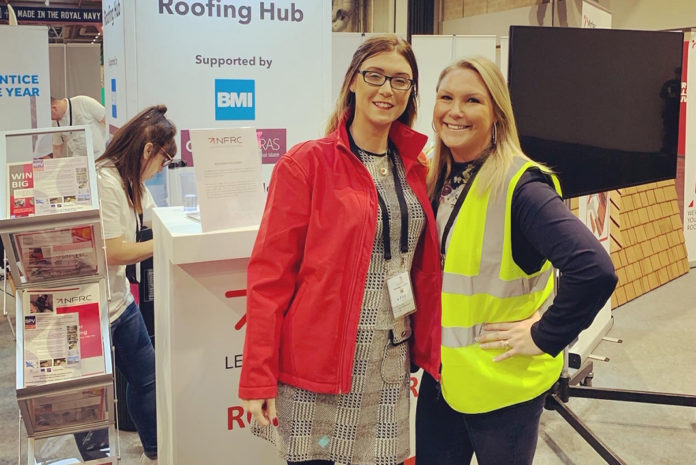 SPV Group is proud to announce that its commercial director Kate Whatley and training adviser Jennifer Kinsella have both been shortlisted for UK Construction Week (UKCW) Role Models for the second year running.
UKCW Role Models will be given an opportunity to speak at UK Construction Week later this year and will take part in its UKCW student initiatives. The winner of the overall UKCW Role Model of the year will be announced on 7 October, 2020.
The award aims to showcase the diverse range of talent in the construction industry who inspire the next generation of construction professionals.
Both Kate and Jennifer have worked in the roofing industry for over 15 years and in 2019 they were both intrinsic in setting up Building Pathways in collaboration with SPV Group and Juniper Training, which encourages 16 to 18-year-olds to consider a career in construction and offers them a pathway and clear route into the industry.
Speaking about the announcement, Jennifer Kinsella, said: "I feel incredibly proud to be shortlisted for the UKCW Role Model 2020 awards.
"I love working with young people and encouraging them to consider a career in construction. I'm very passionate about the roofing industry and it's great to help assist with filling the skills gap.
"It has been fantastic to see some of the youngsters we recruited complete our construction pathway course and see them embarking on their apprenticeships."
Jennifer continued: "I have noticed during these trying times that we have as much to learn from the next generation of talented individual as they do from us!
"I am keen to connect with other role models over the coming months to hear what changes they have experienced during 2020 and how they are adapting to the new normal."