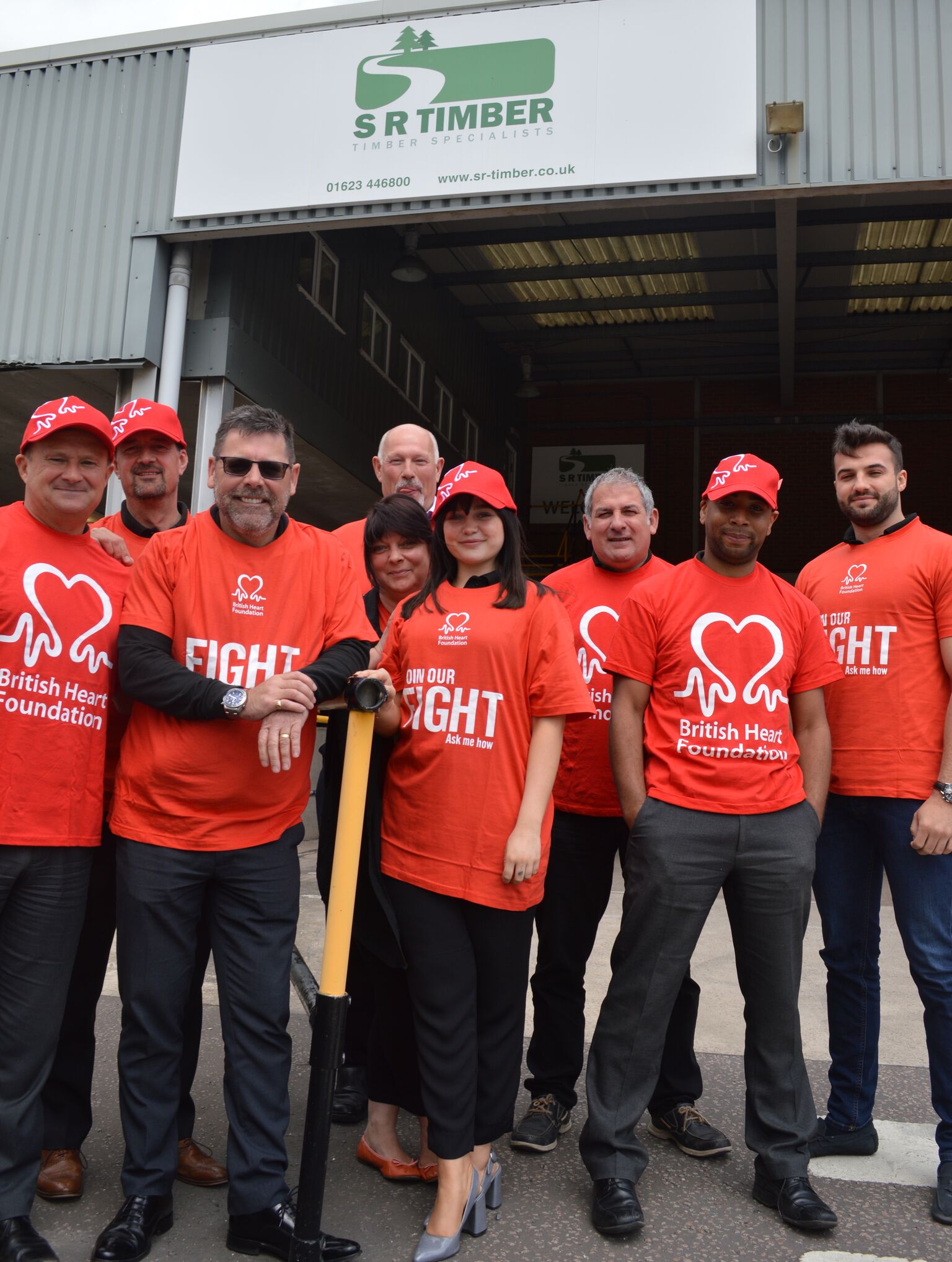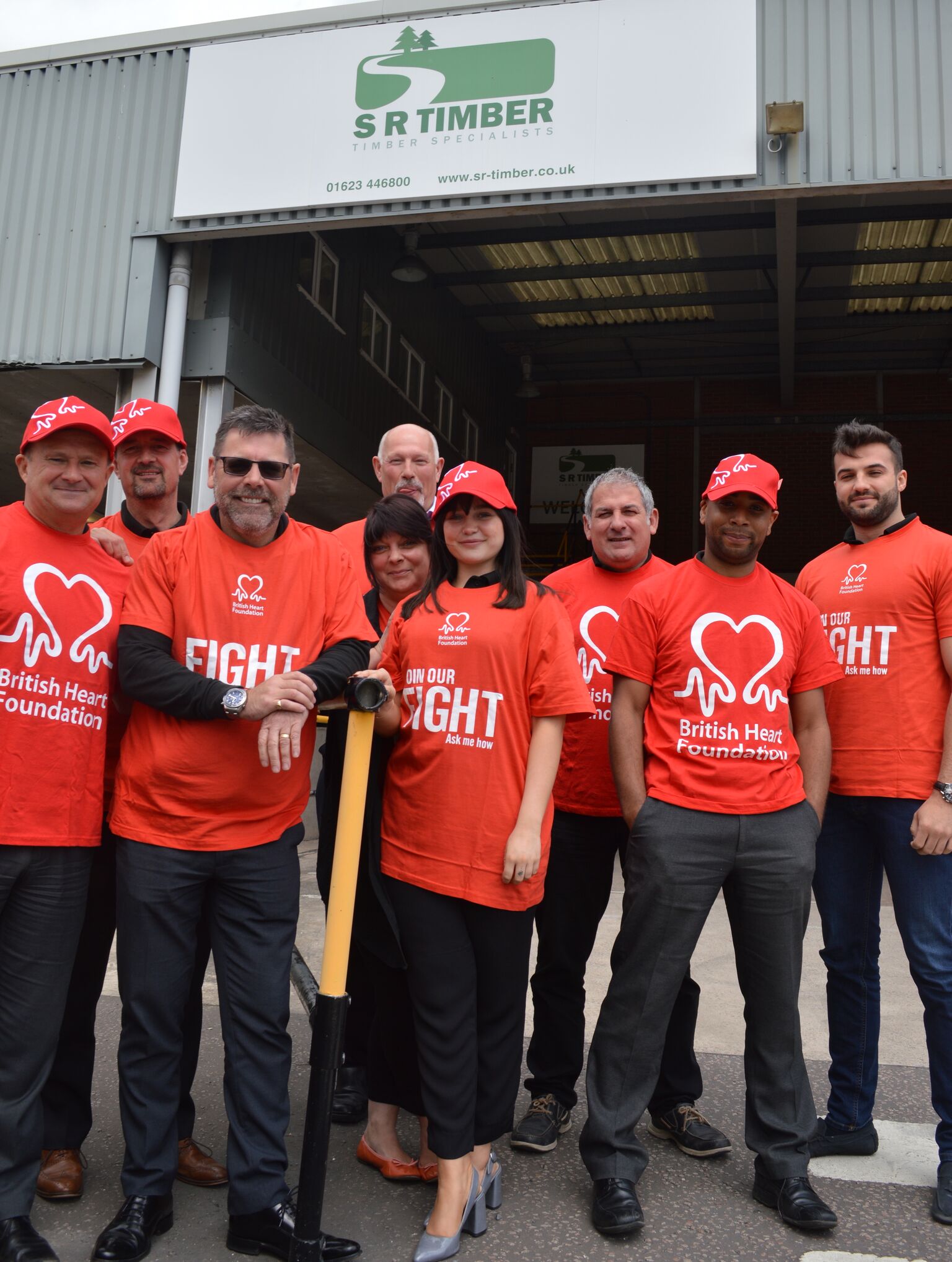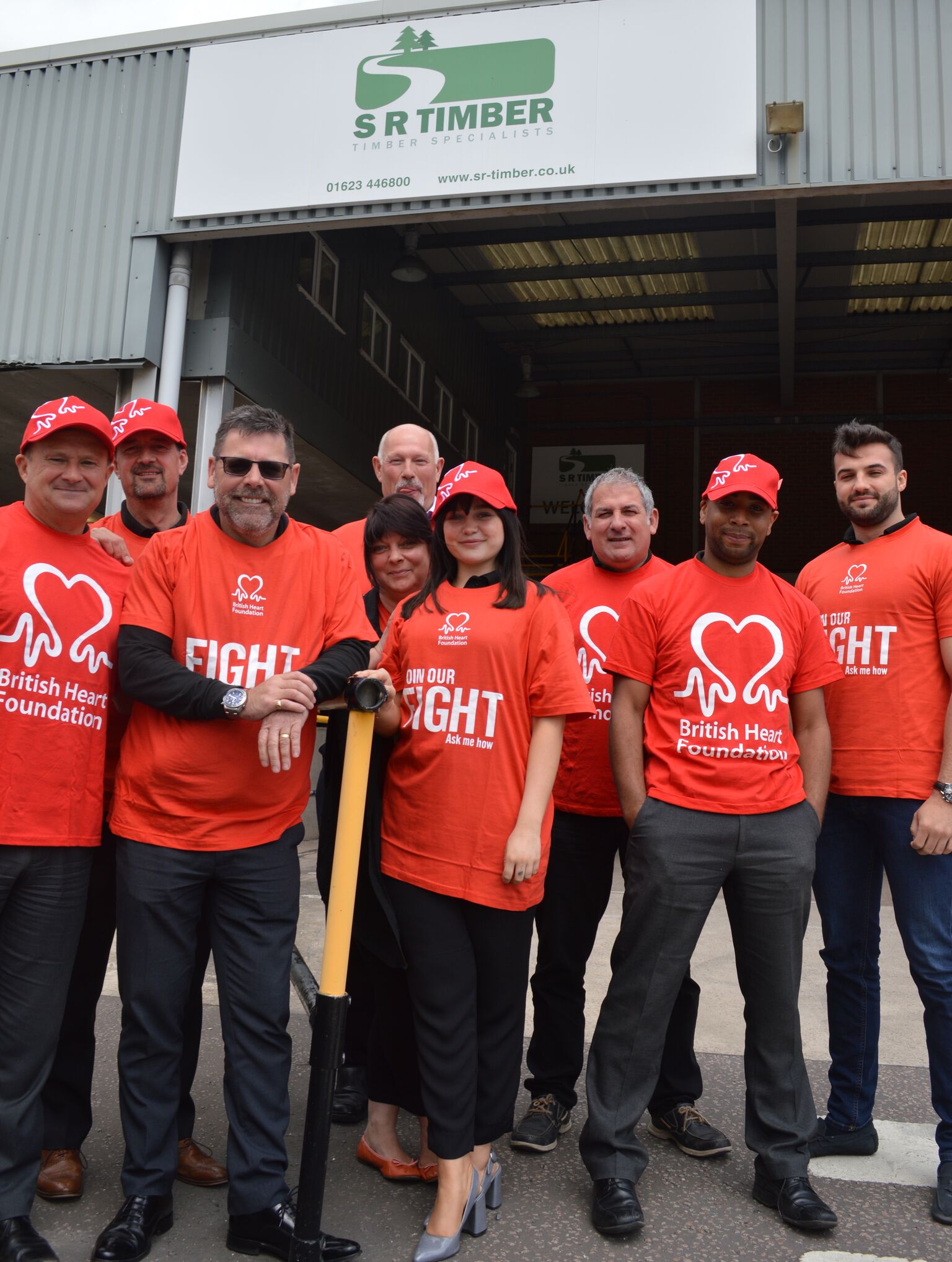 SR Timber is to partner with the British Heart Foundation (BHF) to raise much-needed funds for the charity, which is the biggest independent funder of cardiovascular research in the UK.
The supplier of roofing batten is keen to develop a closer, longer-term relationship with the charity, having previously raised more than £5,000 in 2016 after two of its team climbed Mount Kilimanjaro.
The partnership is a move away from one-off, flagship fundraising events to a more consistent approach throughout the year where everyone at the company can get involved in a range of initiatives to raise money and also awareness around an issue – heart and circulatory disease still kills one in four people here in the UK.
SR Timber has appointed Steve Hill to the role of "heart monitor" to coordinate its fundraising activities for the charity, which holds poignant significance for staff.
Steve said that the partnership kicked off with a meeting involving everyone at the company and fundraisers from the BHF and explaining a calendar of activities, some of which involve joining in with BHF events and others on more-local levels, such as collecting clothes, toys and household items to keep local charity shops stocked up.
"Actively supporting charities has become an important part of the fabric of SR Timber, and we've got a good track record of raising large sums of money," said Steve.
"Last year, a team from SR Timber took part in the Pavestone Rally – which raised money for the Teenage Cancer Trust and the Rainy Day Trust – but this year everyone said they wanted to go back to supporting the BHF because the work it does is very close to our hearts, which is why we're looking to develop a longer-term partnership with the charity.
"We want to raise a lot of money but we're also conscious that we don't want to be seen as a company that keeps asking customers and suppliers to put their hands in their pockets, which is why we're looking more broadly at things, part of which is education about heart disease and maintaining good heart health."
SR Timber's trading director Shaun Revill said: "I'm really proud of the team for coming together to support the BHF, and everyone's excited about what we can do in the coming months."