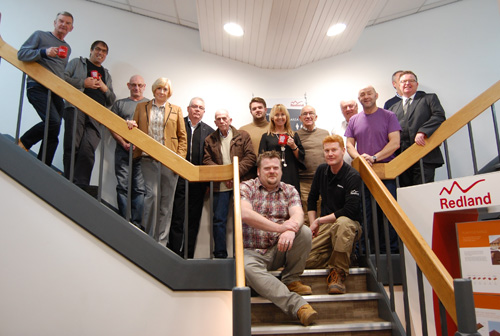 Although 2017 had already been an 'incredibly successful year', according to the BMI National Training Centre (BMI NTC), the pressure did not let up right until the last minute. Christmas week saw the launch of the first Roofing Tutor day, which brought together many of the college tutors that Redland supports from across the country, alongside industry representatives from CITB and the NFRC, to discuss best educational practice and standards for its learners.
All in, Mat and Alastair of the BMI NTC hosted a dozen representatives from key colleges, along with Simon Dixon of the National Federation of Roofing Contractors (NFRC), who gave a talk in the afternoon with an update on the NFRC's role in the pitched roofing sector in 2018. Some of the most interesting news was the government's plans to develop a new Technical, or 'T' Level, to encourage school leavers to enter the construction industry.
Redland and Icopal have also launched the 'Apprentice of the Year Award' and its on-going student support network. This is helping invigorate and bolster education and training in the pitched roofing sector, with further plans to extend this support in to the flat roofing sector in 2018. The group has decided to meet every six months, with the next meeting due at the Apprentice of the Year competition, which will be held at the National Training Centre in June 2018.