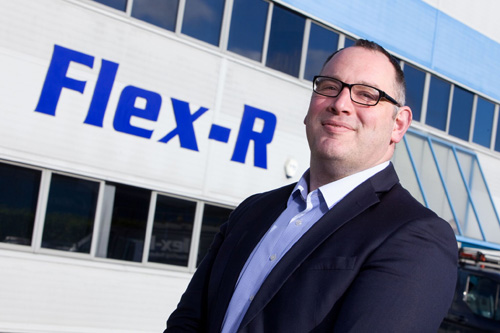 Flex-R has announced that it will be opening a second UK depot and creating as many as 10 new jobs as part of its expansion plans for 2018.
The High Wycombe-based company – which supplies EPDM materials for flat roofing – is looking to open another facility in the north of England.
The new centre will primarily be a training hub where roofing contractors based in the north of England can visit to undergo training on its range of specialist products, such as RubberBond, Sure-Weld and LQD-R.
It will also have enough space to store products that it supplies on a next-day basis as the sole UK distributor for US-manufactured Carlisle SynTec single-ply products.
According to Duncan Winter, trading director, the company has experienced strong growth over the last couple of years and the new facility, along with the creation of new jobs, is the next step forward for the company.
Duncan said: "We have identified a site along the M62 corridor that will become our centre in the north of England, and plans are at an advanced stage for opening it within the next few weeks.
"The new training hub is a vital part of our growth plans because we can offer training to roofing contractors across the north of England who would have previously struggled to attend training at our High Wycombe base."
The company has already started recruiting for staff for the new hub to increase the number of technical support, specification and sales team people who support roofing contractors across the UK.
Duncan concluded: "Everyone in the business is really excited about what 2018 holds for Flex-R, and is fully committed to driving us forward."