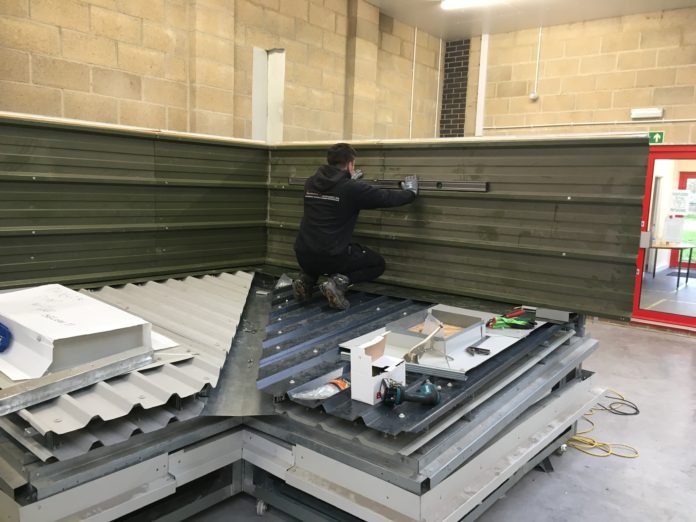 United Roofing Products plans to upgrade and modernise its flashing and fabrication production facility, enabling the business to provide its customers with a better service for 2021 and beyond.
With machines arriving and being commissioned over the coming weeks, the team have devised a plan to implement these changes while minimising the disruption in the day-to-day operation of the company.
This investment in machinery has meant the Cullumpton-based business can donate free materials to the CITB funded South West Roofing Training Group (SWRTG) for the third year running.
The SWRTG provides training related to sheeting and cladding via the Specialist Applied Skills Programme, bespoke sheeting and cladding training and NVQs.
Additionally, United Roofing Products is also designing a new logo and company identity, as well as a brand-new website to ensure visitors and customers can find all the information they need when browsing products.