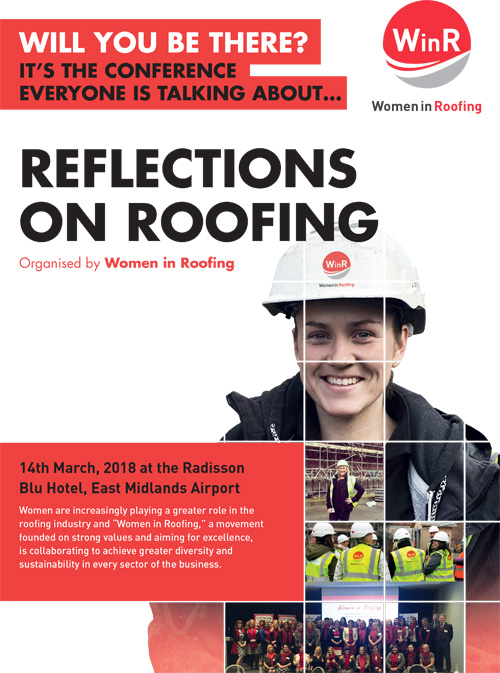 The third annual Women in Roofing Conference is being held on Wednesday, March 14 at the Radisson Blu Hotel, East Midlands Airport. The focus of the event will be on "Reflections on Roofing" and discussions around the image of the industry, skills and recruitment, as well as industry collaboration and wellbeing.
The aim of the event is to share best practice, challenge stereotypes and network. The keynote speaker on the day will be Dr Blind Dave Heeley.
The event is set to be the biggest conference to date. Furthermore, Women in Roofing has also organised a construction ambassador course, which is being held on Wednesday, March 13, at the Hotel. This is a free one-day training session for a maximum of 24 delegates who want to make a difference by encouraging more young people to join the construction industry. Delegates will receive training from experienced ambassadors, Construction Industry Training Board and Women in Roofing and will receive certification for this once completed.
Please visit www.winr.org.uk to register your place for the conference and the construction ambassador course.