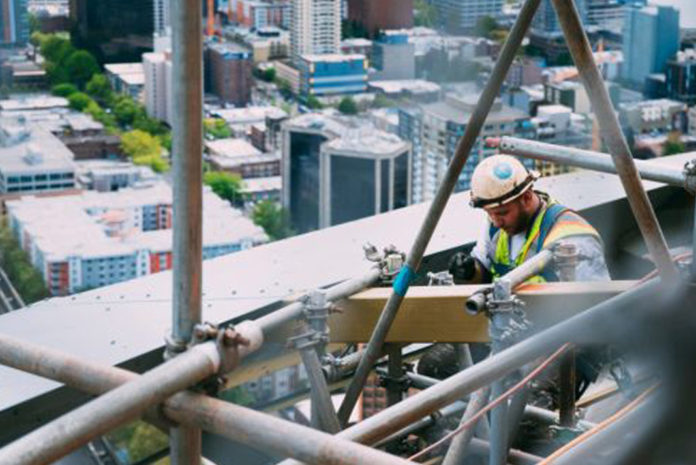 On July 3 HSE published its annual workplace fatality figures showing that deaths due to falls from height have risen 11% in the last five years, 14% from last year.
In 2018/19, 40 fatal injuries to workers were due to falls from a height. This compares to 35 in 2017/18 and an annual average over the period 2014/15-2018/19 of 36.
In response, Ken Diable, managing director and founder of Heightsafe, commented:
"To see that fatal injuries have increased is both extremely saddening and deeply frustrating, especially as again falls from a height continue to be the most prevalent workplace killer. It is an enormous tragedy that deaths as a result of Working at Height have increased 11% in the last five years. That is forty families robbed of a loved one in circumstances that were more than likely preventable. 
"Despite efforts from government, regulators and charities to draw attention to the deadly risks that poor Working at Height practices pose, there are still strongly embedded attitudinal and cultural issues in the most dangerous sectors, such as construction and agriculture. In fact, these figures show that agricultural workers are suffering a rate of injury 18 times worse than other industries. Information, equipment and expertise is readily available to ensure that falls from height are prevented and it beggars belief that some employers will allow poor working at height practices when the figures show just how deadly it can be. 
"Earlier this year we proposed a series of measures that could go some way in changing Working at Height practices for the better. These included a call to:
Make work at height equipment a legal requirement on all new buildings and redevelopment projects – with a minimum standard set in building regulations
RIDDOR statistics to be available and easily accessible online for businesses in high-risk industries such as construction, and agriculture, alongside a certification scheme from RIDDOR, providing proof of an organisation's accident statistics
HSE to continually monitor and report on the health and safety performance of contractors in high-risk industries, scoring these contractors against set metrics to aid in a proactive approach, rather than reactive in implementing working at height safety measures
Tax relief for businesses actively investing in work at height equipment to protect their personnel, similar to the land remediation relief currently available in the asbestos industry
"We would invite the HSE to consider how, as a regulator, it can work to encourage a proactive rather than reactive approach to safe Working at Height practices and consult with those across the industry to develop a more robust regulatory system that saves lives."