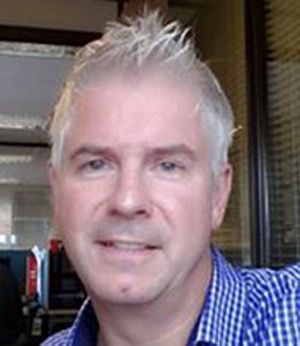 As the company approaches its 16th anniversary, AJW Distribution has appointed a new financial controller for the group.
Due to the continual growth of AJW Distribution, marked by a new depot opening in the past 12 months and the relocation of its Witham depot to larger offices, the company believes it to be the perfect time to bring in a new financial controller who can look to take the business to the next level.
As such, Chris Howells has been appointed to the role and will begin working with the business on February 1, 2016.
Chris joins the company from Becketts Foods, a UK independent and award winning foodservice sector supplier of bacon & gammon products, with whom he worked for 12 years.
His last role as a group finance business partner saw him responsible for helping shape the commercial strategy, taking ownership of results and taking a lead in new business opportunities as well as providing operational and financial guidance to help drive change in the business by supporting decision making.
Prior to that, Chris worked in several senior finance positions for two large US corporations in the UK, Federal Express & Newell Rubbermaid.
Speaking on his new appointment, Chris commented: "I look forward to the challenge of supporting AJW's growth and building strong commercial relationships within the sector, providing visibility and control of the financials at AJW to achieve the business strategy.
"I'm delighted to be joining such a dynamic company which has its eye firmly on growth and expansion. These are exciting times for AJW and I am looking forward to working with the board to ensure we maximise every opportunity for development."