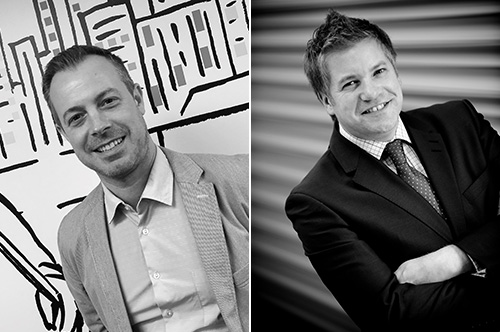 The Liquid Roofing and Waterproofing Association (LRWA) has expanded its board with the appointment of two new directors.
Stuart Hicks and Gary Hemmings were selected by members of the LRWA at the association's AGM and will be responsible for providing strategic guidance to the management team.
Stuart is UK marketing manager at Kemper System. Since 2011, he has been an integral member of the LRWA marketing committee, which he now chairs. Throughout this time, he has helped to deliver the association's corporate video, new website and digital members pack.
With more than 20 years' experience of the roofing and waterproofing industry, Gary has worked with some of the largest names in the flat roofing industry. In 2013, he helped to launch WestWood Liquid Technologies, the UK subsidiary of WestWood Kunststofftechnik GmbH in Germany, and is now its managing director.
Cliff Weston, chairman of the LRWA, said: "We're delighted to welcome Gary and Stuart to the board. Their appointments mean that for the first time, the LRWA has six directors instead of four, reflecting the growth of the association within the last eight years.
"We want to establish a diverse leadership team that's made up of people offering different but complementary skills and represents our growing membership. Gary and Stuart tick all of these boxes, bringing specialist knowledge, experience and fresh thinking to the LRWA and its members."
Speaking about his appointment, Stuart said: "As someone that's been heavily involved in the LRWA for several years, I'm looking forward to building on this experience and working more closely with the other directors.
"The LRWA continues to evolve and grow, so it's an exciting time to be joining the board."
Gary added: "Westwood Liquid Technologies has been a LRWA member for the last five years, so I have experienced first-hand the benefits of the association. It's a privilege to be invited onto the board and have the opportunity to play a part in its future success."