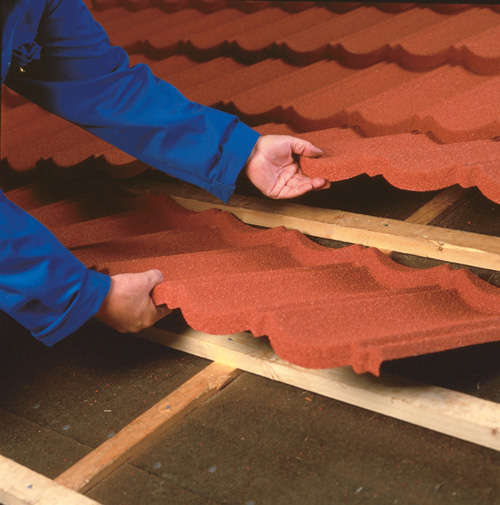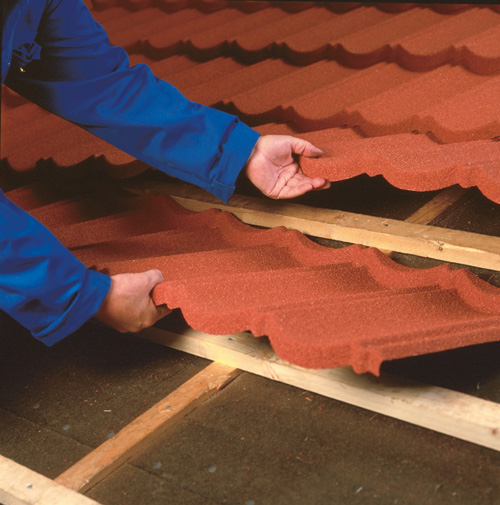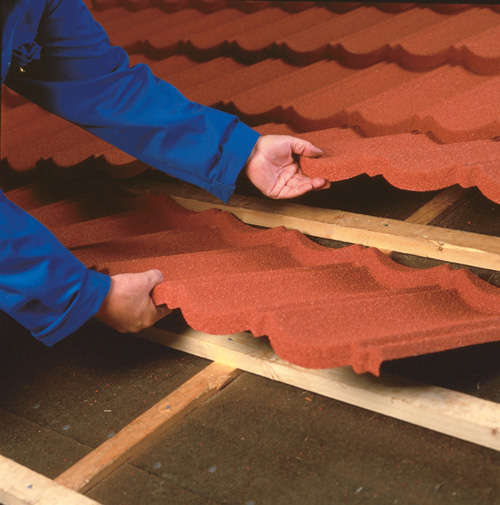 Although changes to BS 5534 Code of Practice for Slating and Tiling only came into effect on March 1 2015, Icopal says its Decra roof tiles and underlay products, which are fully tested and approved by the BRE, have been designed in line with the requirements for some time.
BS 5534 provides the industry with guidance on best practice relating to the installation of a pitched roof and the changes to the standard focus on improving the overall security of the roof structure. As such, there are three elements of the standard that have been revised – fixing, mortar bedding and underlays.
Icopal's Decra roof tile system meets the fixing element of BS5534 fully since unlike traditional tiles, the system places no reliance on dead weight to provide resistance against wind uplift. Instead, the roof tiles are secured through both top and bottom edges into battens. As a result, Icopal says the tiles provide the highest resistance to wind uplift, whatever the roof pitch – they are even hurricane tested.
In relation to underlays, one of their functions is to reduce the wind load generated under wind gusts that acts on the underside of the roof slates or tiles.
When compared to traditional underlays, lightweight versions if not secured properly, can 'balloon', transmitting a wind uplift load to the underside of the tiles. If 'ballooning' occurs, there is an increased risk of the roof covering becoming dislodged.
With lightweight underlays now commonplace, BS 5534 requires that these are securely installed and dependent on the exposure of the roof to wind uplift, batten gauge and the underlay selected it may be necessary to seal the lap of underlay. The Monarperm range of underlays from Icopal help fulfil the requirements outlined under BS 5534, whatever the project requirements or location.
Daniel Tucker of Icopal Technical Services Department said: "As a company, we have worked hard to provide products that really help guide best practice within the industry and both our Decra and underlays are great examples of these. The amendments to BS 5534 cover points that Icopal has recognised as hugely important for some time and we really welcome them."