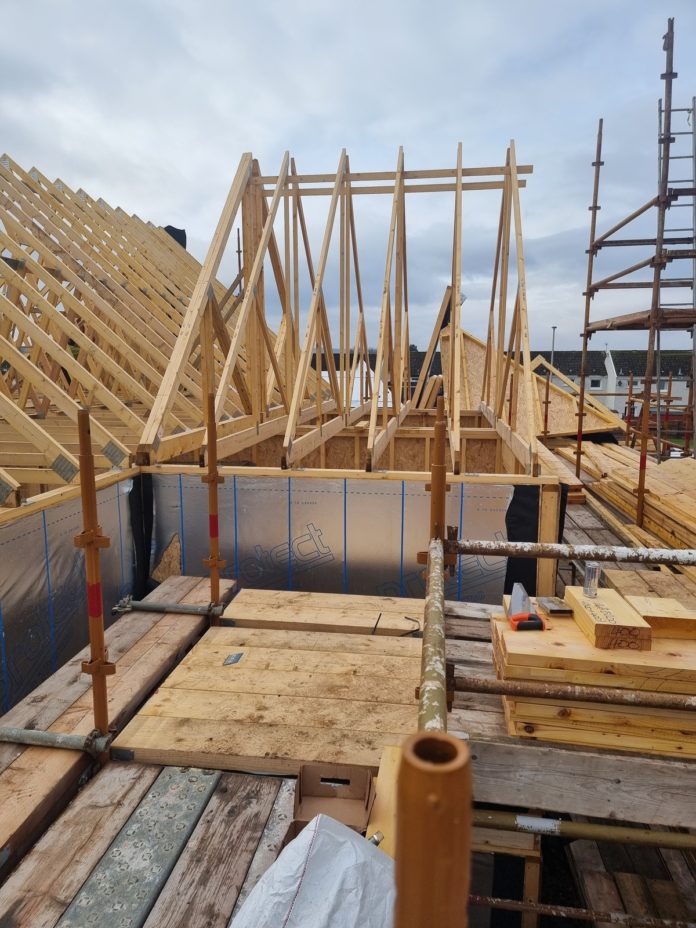 A series of 10 newly built affordable council houses in Montrose, Scotland have been fitted with a high-performing variable-permeability vapour control layer from the A. Proctor Group.
The project, led by Angus Council comprises a mixture of one-, two- and three-bedroom properties which will be built with energy efficiency in mind.
Jason Noble, architect with Angus Council, said: "We required a high performing vapour barrier and air tightness layer, that could be installed on-site by our contractor and achieve our performance specification.
"We wanted an effective vapour barrier and airtightness layer that when installed in accordance with the manufacturer's recommendations and in combination with the timber kit construction, would provide an effective airtightness rating of four when tested."
To achieve this, contractor Andrew Shepherd Construction proposed the use of the Procheck Adapt available from the A. Proctor Group.
The Procheck Adapt membrane offers variable permeability which adapts to changes in humidity levels and allows the structure to dry out in the summer and on sunny days in spring and autumn while protecting it from moisture overload in the winter.
Procheck Adapt will provide a high level of protection throughout the lifespan of the properties. It has a translucent structure which eases fixing to structural frames and in combination with its integral tape, allows for a fast installation time. It is suitable for a variety of commercial and residential applications and provides airtightness to the structure as well as vapour control.