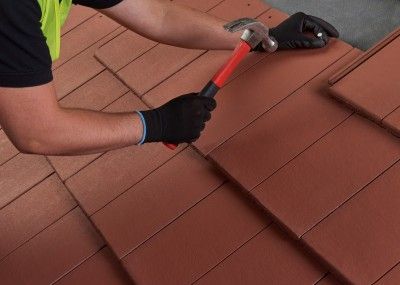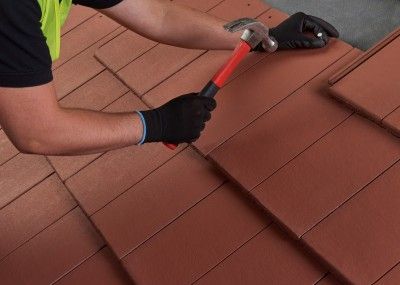 Russell Roof Tiles says that the growing success of its thinner leading edge products has prompted the investment in a new product, Bute.
Bute forms part of the company's new Natural Range – an expanding selection of concrete tiles that have the appearance of slate, clay and stone. These high tech tiles are manmade versions of tiles that match the indigenous look of the most widely used roof tiles across the UK.
The Natural Range now features five thinner leading edge tiles forming a developing collection that has been completely refigured to meet market growth.
Bute's double tile format has a mock joint and gives the appearance of small slates or tiles when laid broken bonded. It is available in 11 carefully selected colours and has also been created with two options of either a 145mm or 165mm head lap.
Like all of the firm's thinner leading edge range, Bute is manufactured using 15% less raw materials than a standard flat interlocking tile, which the company says makes them the greener choice as they are delivered to site in fewer batches and with less packaging.
A number of major projects are already featuring Russell's Bute in the South East, Hampshire, Berkshire and Surrey, as well as a new site in Wiltshire. For all of these sites, planning needed a small format look and the developer selected the Bute as it gave the right aesthetics to achieve planning approval whilst giving a commercial benefit to the build costs.