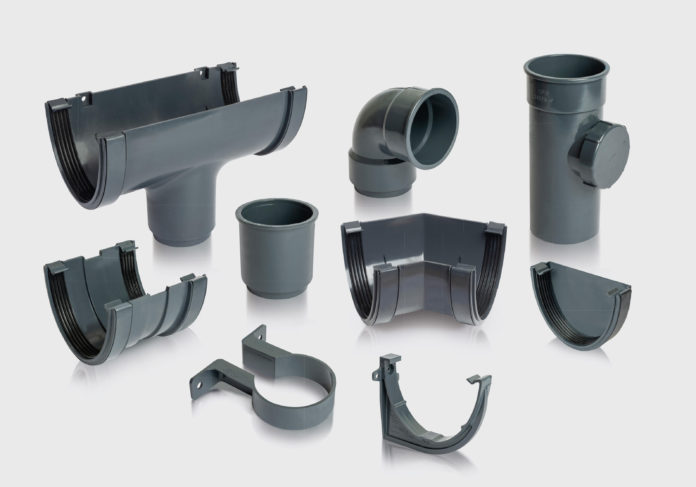 Wavin has updated its Osma DeepLine semi-elliptical guttering range, with a new, sleek 'anthracite grey' (RAL 7016) addition, matching the popular colour scheme being used for external windows and doors across the UK.
The development of the new profiled gutter follows a substantial rise in demand for products from Wavin's drainage brand, Osma.
Steve Skeldon, above ground product manager at Wavin, said: "Grey external accents on homes and buildings have been growing in popularity and are now trending.
"The neutral tones of the anthracite grey finish also mean this new design is incredibly versatile and looks great when paired with both darker and lighter external colour schemes on modern and traditional architecture."
Osma's DeepLine semi-elliptical systems have been engineered to handle more rainwater than similar sized systems, all from a hydrodynamic outlet. The specialist seal technology also provides a completely secure, watertight fixture which allows flexibility for thermal expansion on hotter days.
DeepLine products are also easy to install as the 'Flexiclip' seal jointing mechanism makes it simple to connect gutter units to fittings with an expansion line and stopper, ensuring a reliable and efficient installation every time.
To further enhance the look of the guttering systems, Osma fittings have been engineered with concealed sockets to hide roughly cut downpipe ends, meaning DeepLine now offers the highest levels of practicality and reliability, while blending into existing design aesthetics.