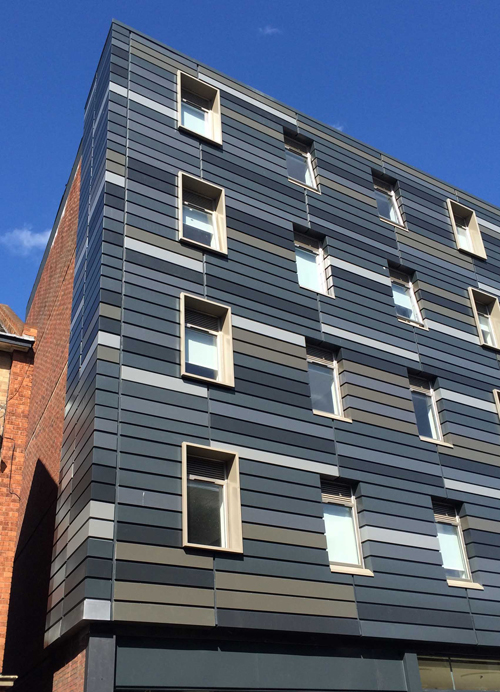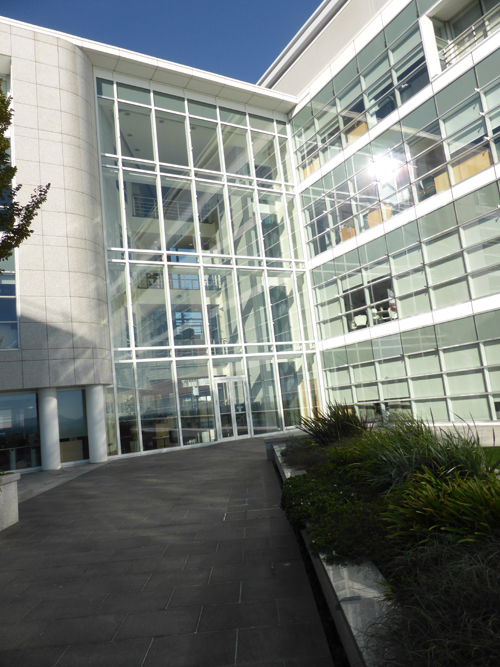 In the first of a new, quarterly series of articles, Richard Besant, sales director at Powdertech (Corby), shares his thoughts on the growing trend for refurbishment with examples of some recent work
Refurbishment projects feature more frequently in our workload at Powdertech these days. Our plant at Corby has an in-house paint stripping facility, which many powder coaters do not have, and this allows us to see a project through from start to finish.
Within the rail industry, refurbishment has long been recognised as a practical means of protecting investment in infrastructure and lowering whole life costs. Station infrastructure and rolling stock are successfully refurbished on a regular basis and this is becoming an increasingly popular decision for architectural and industrial projects too.
Decisions as to whether to refurbish or demolish and rebuild are complex, with key drivers such as future energy prices impacting the carbon footprint and construction materials, together with the lifetime impact of waste and recyclability.
The benefits of property refurbishment can be measured in social and environmental terms as well as economic factors. For refurbishment to get the green light, the environmental, health and social impact of the building must be enhanced and improvements in energy consumption clearly demonstrated.
Demonstrating multiple benefits
In Lincoln's Cathedral Quarter there are many buildings of historic interest but Danesgate House, built in 1963, was not an attractive addition to the area. The 1960s concrete cladding looked dilapidated as well as incongruous. The building itself – used as student accommodation – was structurally sound but needed external and internal refurbishment and better insulation for both heat and sound. To refurbish rather than demolish and rebuild ticked many boxes, including cost savings, minimum disruption to residents and a significant reduction in waste.
Refurbishment of the property resulted in the removal of the concrete, replacing it with aluminium cassette rainscreen cladding consisting of 200mm planks in a clapperboard style. The windows were replaced with larger, grey double glazed slim-profile frames. Our role at Powdertech Corby was to coat the new cladding in a high performance architectural finish to enhance the existing red brick of the building. With an attractive design in five shades of grey the project achieved an appearance more in keeping with its surroundings. Energy consumption is reduced and powder coatings with a life expectancy in excess of 25 years will protect the investment.
Careful logistical planning
Banks need to look prestigious and smart, and none more so than a bank built on the sea front in a popular tourist destination. Standing up to coastal conditions had taken its toll on the exterior of a bank in Guernsey. Refurbishment of the entire façade made sense on economic grounds while logistical problems were overcome by sound project management.
The façade was removed in sections and shipped to Powdertech (Corby) where we permanently identified each piece using an engraving tool. The aluminium mullion cappings, brise soleil and support arms were chemically stripped of all paint, sealant, and corrosion. Our rigorous pre-treatment process ensured that all faces of the material had protection of chrome phosphate surface conversion, internally and externally, whether they were to be top colour coated or not. To further withstand the abrasion and high salinity present in coastal conditions, we used the latest in waterproof primers and then finished with a high quality colour top coat; the total film thickness was in excess of 120 microns.
The unique identification of each component meant that the material was sent back, from Powdertech to the bank, in sets that could be quickly re-installed in the original position on the building.
An important architectural topic
Refurbishment projects large and small are no longer seen as a 'make-do-and-mend' approach but as sound business judgement. In architectural literature on sustainable build, refurbishment had been neglected but that is changing rapidly. Quite rightly the entire process is recognised as sustainable in itself in terms of materials used, neighbourhood disruption, waste disposal and architectural value.
An integrated approach to refurbishment was highlighted in a 2014 policy briefing by UCL Urban Lab and Engineering Exchange, noting that sharing evidence and case studies can help make and explain decisions about refurbishment and demolition. They recommend that information and know-how should be developed along the supply chain in order to help 'unlock investment in refurbishment'.
A key enabling factor to refurbishment, and one making it even more cost-effective, is the recyclability of aluminium. It is estimated that just over 97% of the aluminium from a building can be recycled with no loss of strength or integrity to the underlying metal. Calculations show that the recycling process uses over 90% less energy than extracting aluminium from its source.
At Powdertech we relish the opportunity to take on the complexity and challenge of refurbishment projects. It is particularly satisfying to strip the coating from a section of tired and worn painted aluminium and recoat that same piece of metal in a hard-wearing quality powder coating that will look good for the next 25 years. Re-using resources is a highly responsible choice on environmental grounds.