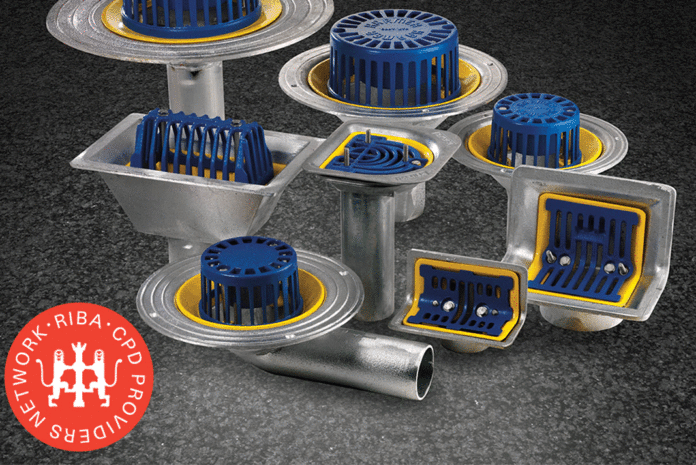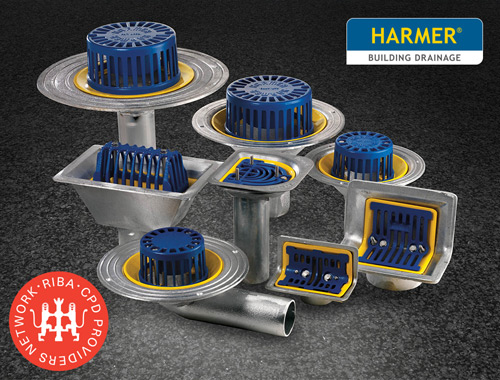 The latest RIBA-approved CPD from Harmer Drainage is said to offer in-depth insight into modern rainwater drainage systems and their importance in protecting buildings from water damage.
The one hour seminar, entitled 'Internal Rainwater Drainage – Design and Specification', is aimed at educating architects and engineers about the importance of a well-designed drainage system.
The CPD reportedly addresses national and regional rainfall characteristics and how this affects design and product choice, as well as how to meet the British Standard requirements for gravity drainage systems.
Seminar attendees will be able to relate different roof constructions with the detailing of rainwater outlets, identify pipe materials and methods of connection, and understand the importance of robust specification in rainwater systems. Maintenance, inspections and incorporating blue and green roof systems are also covered.
The Harmer seminar forms part of RIBA's CPD core curriculum. Architects are required to complete 20 hours CPD on these core subjects per year, plus an additional 15 hours on topics of their choice.
Wayne Willmott, Harmer's national sales manager, who wrote the CPD said: "It's vital for architects and engineers to dedicate time and consideration to rainwater drainage systems in order to avoid roofing failures. This CPD covers the main points to think about and ensure the right elements are in place to protect buildings from rainfall."