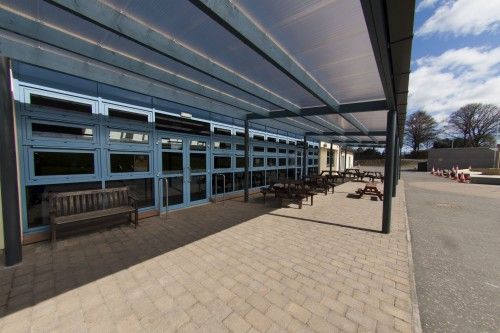 Brett Martin Daylight Systems has recently launched a new glazing frame option for its Marlon Clickfix 1040 polycarbonate glazing system.
The Marlon Clickfix RL glazing frame, designed specifically for pitched rooflight and canopy applications, provides a standardised solution for rooflights and canopies with pitches as low as 5°.
Developed with the roofing contractor in mind, Brett Martin says the system represents a breakthrough for its Marlon Clickfix 1040 lightweight architectural glazing system. The new frame comprises an inner base with separate outer cap and simply clicks into place around the Marlon Clickfix 1040 polycarbonate glazing panels to create a seamless glazing aesthetic, with no visible fixings.
Marlon Clickfix RL can be used to provide a standard solution for freestanding rooflights supported by an upstand or builder's kerb, abutment rooflights with adjoining wall and in-plane rooflights sitting flush into the surrounding roof surface. Securing the Marlon Clickfix 1040 panels to cladding rails or purlins, Marlon Clickfix RL removes the need for bespoke glazing bars or mullions at panel joints.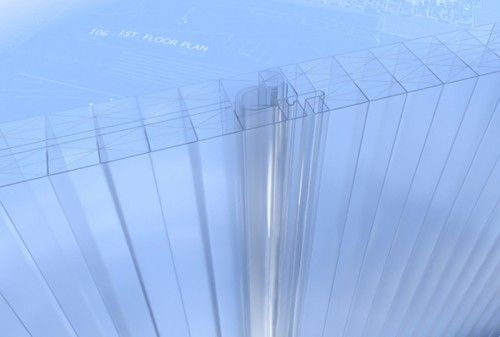 Available with a choice of thermally broken aluminium glazing frame systems, the system can be ordered for both vertical and pitched applications. With the original Marlon Clickfix VF glazing frame system designed for vertical installations such as façades, partitioning and rainscreens, Brett Martin says Marlon Clickfix RL presents new design opportunities for architects, specifiers and contractors alike.
Marlon Clickfix RL integrates fully with Marlon Clickfix 1040 multiwall polycarbonate glazing panels. Made from high performance polycarbonate, the glazing panels are extruded with an integral male / female connection so that they simply click and fix together for seamlessly glazed areas on a diverse range of projects.
Available in a wide range of tints and colours, Brett Martin says Marlon Clickfix 1040 provides high quality natural light, superior thermal insulation and UV protection. Lightweight and easy to handle, it also offers the same impact resistance, resilience and structural strength that is inherent in all of Brett Martin's high performance polycarbonate systems.