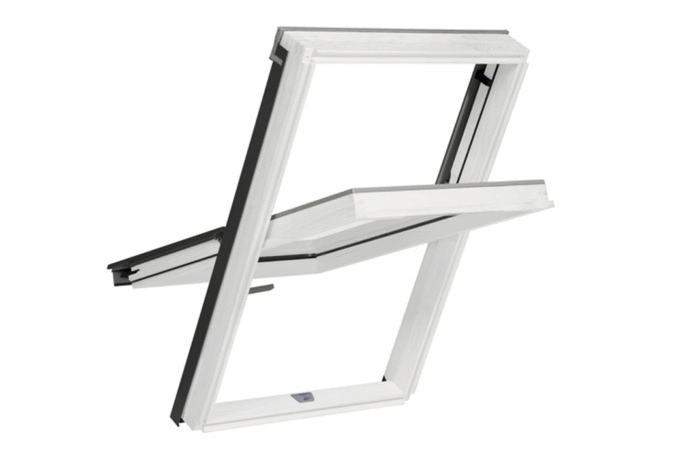 Mansfield-based roof window specialist LB Roof Windows is helping installers capitalise on the latest design trend among homeowners for white painted roof windows with its Liteleader range.
The company says that white painted roof windows are becoming the go-to roof window solution for homeowners thanks to their stylish and contemporary design. It argues that consumers are choosing roof windows finished in white to match popular design trends as well as to provide a seamless, minimalist blend with white pitched ceilings and walls.
Liteleader consists of three high-quality roof window solutions that provide installers with the possibility to increase their margins. Sales director Adrian Cooper explained: "Liteleader provides an affordable alternative to the established, popular brands whilst still providing a high-quality roof window solution. Installers, roofers and tradesmen could potentially secure better margins by offering the Liteleader range whilst also taking advantage of a surging trend among consumers."
The Liteleader range starts with the Ecolite+, a centre-pivot pine window, with a slim but durable frame and a ventilation valve, maximising important natural light and fresh air. It also includes the EcoWhite, a modern and versatile centre-pivot, white painted roof window that boasts a wide frame for a sturdy finish. And rounding off the range is the EcoSolid, a uPVC roof window with a robust frame and steel centre core. Finished in white it is a great choice for bathrooms and kitchens.
Liteleader is only available in the UK from LB Roof Windows and is produced by the VKR Group – creators of the Velux, Dakea and Aurora brands also available at LB Roof Windows. Available with a 10-year guarantee, it provides another excellent selling point for the stylish and functional range of windows.