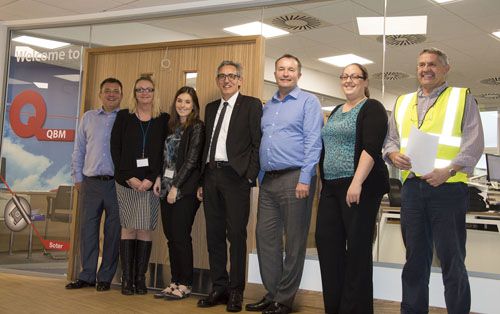 QBM, the manufacturer of Soter Horizontal Safety Line Systems and the Titan Tri-Bar Space Bar System, has recently moved from its previous location in Batley, West Yorkshire to central Leeds.
The aim of the relocation has been to allow QBM to share office and warehouse space with its sister company and fastener system manufacturer, SFS intec.
The relocation has involved a substantial refurbishment to its existing premises, transforming the first floor office and warehouse space in order to provide a dedicated training room and conference centre to both companies.
Richard Cooper, managing director at QBM commented: "The move will mean bigger, more modern premises for QBM and the ability to share cutting edge resources with SFS."
QBM has over 50 years experience in the roofing industry and manufactures Soter from fully stainless steel components. Soter is designed to be quick and simple to install and also carries SFS's insurance backed 25-year warranty.