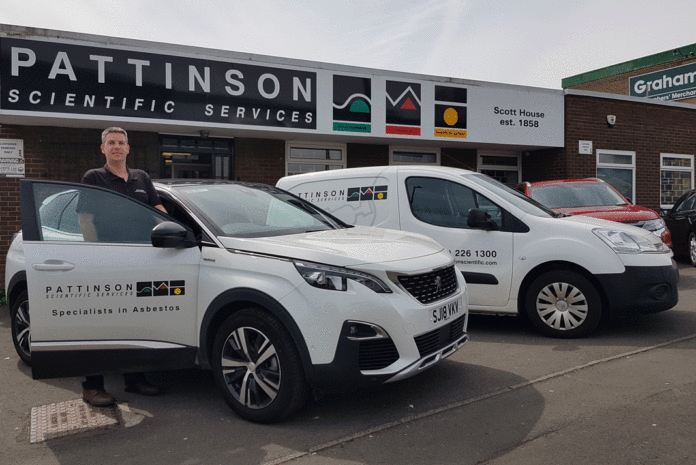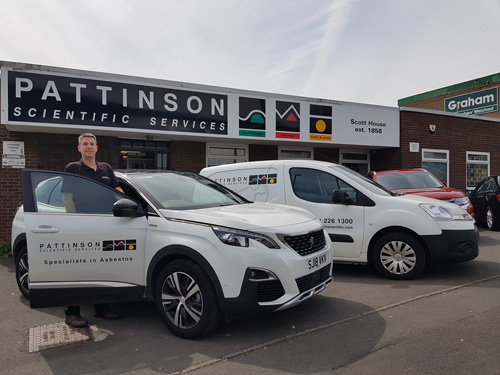 Asbestos specialist, Pattinson Scientific Services has switched from hard-wired vehicle trackers to Trackm8 plug-and-play devices. The company initially used Citroen Berlingo vans, which came with vehicle tracking devices already hardwired into the vehicles.
Karl Reid, technical director at Pattinson Scientific Services, said: "As staff numbers increased and the business grew, the fleet mix changed as some technicians wanted cars rather than small vans; while others preferred different makes and models.
"The main benefit of the Trakm8 device is that we can fit it ourselves. We no longer need to pay someone to install the tracking units or remove them at the end of the lease – and this has significantly reduced vehicle down-time.
"Every time the lease expires on one of our vans and we replace it with a new vehicle, we will order another Trakm8 Prime device."
Designed for smaller fleets, Trakm8 Prime is the only vehicle tracking solution currently available where the customer can browse and buy online, without having to deal with a sales person. The tracking device plugs into the vehicle's on-board diagnostics (OBD) port, so there are no installation or removal fees – and vehicle downtime is kept to a minimum.
"In our line of work, it is important that we can accurately locate our technicians, in real time," added Karl. "With vehicle tracking, if there is an emergency situation, we can very quickly identify the nearest technician and divert them to respond.
"Trakm8 Prime is also very useful for us in determining the number of hours a technician has been on-site. As we invoice by the hour for some of our contracts, it provides us with a very accurate record.
"Furthermore, as safety is clearly a core value of our business, we also like the fact that Trakm8 Prime records and reports on incidences of speeding and other driver behaviour, allowing us to educate and train our drivers."
Priced at £12.99 or less per vehicle, per month, Trakm8 Prime is a cost-effective fleet management tool for small and medium-sized businesses.
More than just vehicle tracking, it is reportedly proven to reduce fuel consumption, by coaching drivers out of bad habits such as engine idling, aggressive acceleration and harsh braking. Its vehicle health alerts are said to provide an early warning system to drivers, helping sole traders and small businesses to avoid costly breakdowns and non-starts caused by issues such as flat batteries. According to Trakm8, its Prime P11D management tool also cuts down on HMRC paperwork and accountancy fees, thanks to easy separation of business and private mileage.
For additional peace of mind, businesses can choose Trakm8 Prime Protect, the combined package of Trakm8's RoadHawk DC-2 dash cam and Trakm8 Prime, for £23.99 or less per vehicle, per month.
Trakm8 Prime offers a free, no-obligation, 30-day trial of its vehicle tracking solution to small fleet owners.