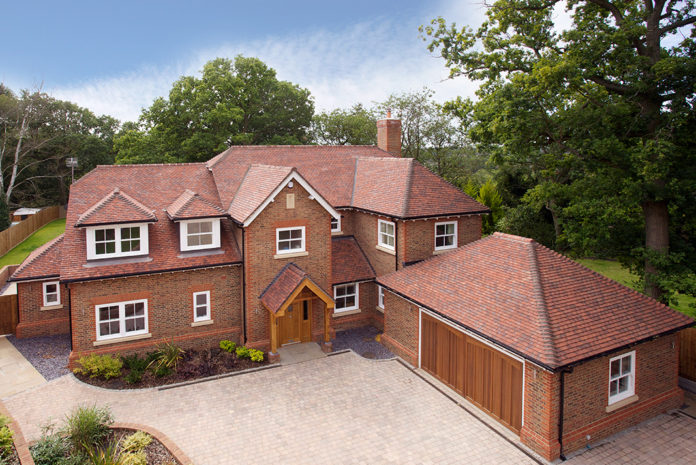 Creating new products that will sell in the roofing market is no easy feat for our Sandtoft team. Behind the scenes, a large amount of work goes into research, prototyping and quality checks before a product makes it to a roofing merchant's yard.
When working on new products, or re-engineering old ones, our in-house research and development team have to put themselves in the shoes of not just the roofing contractor, but a discerning architect, a budget-conscious home owner, a developer on a tight schedule, and more!
We find that different customers have different priorities depending on their project, budget and place in the specification chain. For example, a homeowner will have a checklist based on what they want their roof to look like, how much it will cost them and how long their new roof will last.
We also need to consider the roofing contractor's requirements. They want a roofing tile that is easy to install, can be fitted within the client's time frame and allows them to work as safely as possible. We know that roofing contractors want to give their customer the best service they can, so they need to have confidence in the product they are working with.
An architect or developer might also have their own priorities, concerned with the design and colour choices available, whether products meet certain standards and perhaps whether the product is a sustainable option. So, when our team are developing a product, there are a lot of considerations to take into account to make everyone happy!
One of the Sandtoft team's favourite tools for experimenting with new roof tiles ideas is a 3D printer. Prototyping is an essential stage in the design process as it allows us to review, test and gather opinion on new designs before we commit to expensive tooling. This wonderful piece of kit can print full tiles and accessories, allowing us to design, print, test, alter and print again all in one working day. Various iterations of a new part can go from the computer screen to a physical part in a matter of hours for comparison and testing.
Developing new products is important, but evolving existing products to keep up with the latest industry innovations is equally as crucial. One example of this is our Calderdale Edge concrete roof tile. With this product we re-engineered the interlock, to allow for easier water draining and larger surface area coverage. We introduced a more pronounced nib, so tiles could be easily stacked. We also made the tile lighter, without compromising on strength, as well as making it compatible with our improved Monkey Grip clips.
Although these might seem like small changes, it is these elements that can make a difference to the success of a roof tile product. What some may consider to be minor adaptations to a tile design can lead to big benefits when you consider the bigger picture.
For example, our new Monkey Grip tile grips allow for easier installation as they hold themselves in place on the tile and the nail is part of the clip, eliminating time spent reaching in pockets and removing your hand from the area you are hammering. These design features may save the roofing contractor only a few seconds per tile installation, but multiply that by all the tiles on that roof, and by all the roofs on that housing development, then you can truly see the impact that these small changes can make. If incorporating a new design feature can make accidents less likely to happen then it is incredibly important to us as a health and safety conscious manufacturer.
One of the most valuable resources we have when it comes to product design is the opinions of our roofing contractor customers. The people that handle and install our products every day have an in-depth knowledge of how our tiles work in practice. This is why we want to hear what our customers think of our tiles and accessories. What do you like and dislike? What are we doing right and what could we improve on? If you would like to share your opinion with us, please get in touch!