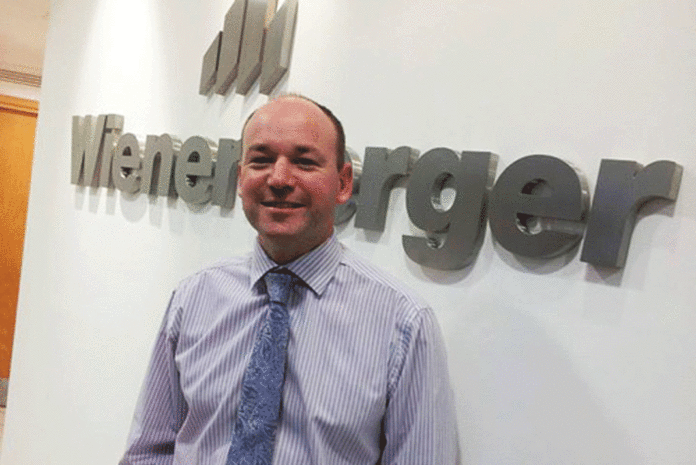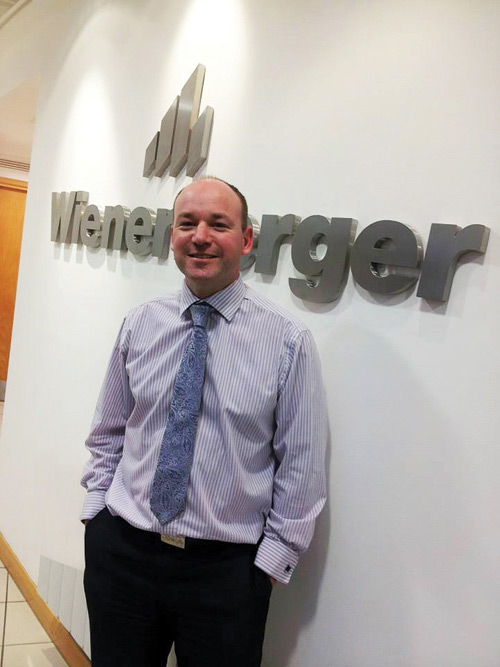 Alongside stone and wood, clay is one of the oldest building materials on earth, with roof tiles preceding the industrial revolution, the railways and even the canals. It forms an essential part of the load-bearing structure of the majority of buildings we live and work in today.
Roofing products are made throughout Britain, and the location of factories tends to reflect the distribution of the principal clay reserves. Heavy clays are fine-grained sedimentary rocks of different geological ages, sources and compositions that occur extensively throughout Britain. These range from soft clays to hard mudstones. Their ceramic properties, which are related to their mineralogical composition and physical properties, particularly grain size, are critical to determining their suitability for the manufacture of structural clay products such as roof tiles.
These properties often dictate the forming method of the clay (the process prior to firing in which the ware is shaped), and also the final properties of the fired product. These fired properties include strength, water absorption and frost resistance, and therefore, durability and long-term performance. Importantly, they also affect aesthetic appearance, such as colour and texture, providing greater choice and style for architects, developers and housebuilders.
Fired clay tiles
Most clays are red firing and this familiar colour is due to the presence of iron minerals in almost all clays. The atmosphere within the kiln also determines the fired colour and other physical properties of roofing tiles. Most red-firing tiles are fired in an oxygen-rich atmosphere. Other colours are created using different clay mixtures fired under different conditions.
It is not just the type of clay which differs from region to region, there are distinctive roof profiles that are prevalent in certain geographical areas. The use of clay roof tiles in the UK can be traced back as far as the Romans, who used 'under and over' tiles. Traditional Roman tiles are flat trays (tegula) with cylindrical overs (imbrex) covering the joints.
The modern definition of 'Roman' describes roof tile profiles which mimic this appearance, with a flat shape containing one or two rolls, these being "single" or "double" Romans. This design is most associated with products that originated in the south west of England in the 1950s. Today, the clay Double Roman is the generic roof tile shape for this region. In its concrete, large format form, the Double Roman design is widely used throughout the country.
Plain tiles have been a part of our heritage and roofscape for hundreds of years. Plain or 'flat' clay tiles came into general use around the 12th or 13th century, and became the roofing material of choice in London, following a royal decree from King John in 1212 prohibiting the use of thatch. Since then, the material has never been out of production. Plain tiles are still manufactured to the dimensions standardised by King Edward IV in 1477 (10 1/2 x 6 1/4 x 5/8 inches). Apart from subtle variations such as single and double camber, the plain tile has remained unchanged for centuries. They are more commonly seen in the south regions, with large format tiles and slate designs appearing in the north.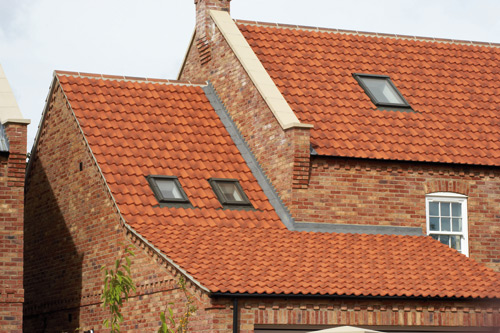 Slate is another natural material that is still predominantly seen in areas where the slate has historically been quarried. Natural slate and modern slate effect designs are most commonly seen in Scotland, Wales, the north west, the south west, the Cotswolds and the Pennines.
Pantiles are becoming more popular than ever before and are renowned for their distinctive 'S' profile that creates a series of ridges and furrows producing one of the most elegant roofscapes available. The Pantile shape is predominantly found in east-coast regions, from Scotland through to Yorkshire, Lincolnshire and Nottinghamshire, as well as areas of the south west. This geographical architectural footprint is a legacy of several centuries of trading during which pantiles were brought back from Holland and Belgium as ballast in trading ships during the 17th century.
Regional distinctions
The origins of regional distinctions lie in a combination of history, geography and geology. With no way of transporting heavy goods, early clay tiles were fired in kilns local to the areas where they would eventually be laid. Naturally, as a raw material, the attributes of the raw clay varied from region to region. These geological differences came to the fore in the firing process, creating distinctive blends of colours and textures that, in turn, became unique to each region.
Sadly, following the industrial revolution and the post-war building booms, much of this regional identity was lost. Between the world wars, when demand for new homes was high, UK manufacturers struggled to cope with the demand for materials, and components were imported from Europe. Thousands of homes were roofed using European clay tiles, with some only now undergoing refurbishment and re-roofing. Many of these imported products lacked the performance and aesthetic quality of locally made clay tiles. In the 1980s, great advances were made in clay technology. Investment in large-scale clay tile factories in Britain led to a renaissance in the use of UK manufactured natural roofing materials.
Now, modern technology is enabling clay tile manufacturers to create classic roof tile designs which incorporate features such as interlocking systems which make these tiles easier and quicker to install. Modern clay tiles offer the beauty of a natural material combined with affordable installation costs and long-term durability, in a wide variety of shapes and colours to suit local landscapes around the country.