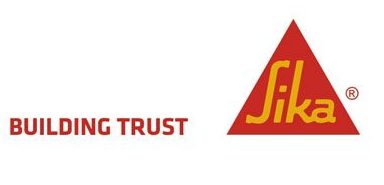 By now, most of us are aware that the Government's deadline for BIM compliancy to level 2 on all public sector projects was the beginning of April. However, in the latest Budget the Government voiced that it is dedicated to developing the next level of BIM standards – level 3 – when some were concerned that it would drop this commitment altogether. Good news for the construction industry, which has already made substantial progress in this area and is reaping the benefits.
At level 2, all parties should be using their own information models and exchanging information within a Common Data Environment (CDE). Level 3 takes the next step – full collaboration between all parties on a shared project model, also known as iBIM or integrated BIM.
The Government's commitment to BIM shows how important it is for the industry to embrace digital technology and integrated working. The overarching benefits are numerous, from reduced waste and costs, to life cycle planning. But in reality, many are still not sure how BIM affects them.
What's the impact?
Let's be honest, for sub-contractors it may seem that BIM only affects the architects, designers and specifiers, but in truth this complex technological shift in the industry is so far-reaching that it will have an impact on every part of the construction process once level 3 is achieved. We believe that having full sight of live BIM objects and 3D models to inform planning and installation for contractors will be hugely beneficial.
Smaller contractors may have to rely on external suppliers to make sure they're BIM level 2 compliant, or may have to take on extra staff who have the expertise; an investment that can't be taken lightly. Full BIM compliance may seem a long way off, but this is not a reason to bury our heads in the sand only to get caught out in the long run. Changing our way of working in the construction industry to improve efficiency via collaborative working is a no-brainer.
Our role as manufacturers and suppliers
As suppliers and manufacturers we have a responsibility to stay ahead of the curve and contribute to construction strategy targets to give all parties the best chance of embracing BIM. Our piece of the puzzle may seem simple – providing the right information in the right format – but this process takes time, investment and planning.
In true BIM spirit, we must integrate with the system and support those who need it. We need to be heading in the same direction as the Government, with level 3 firmly on the horizon. Architects and designers rely on manufacturers to create BIM objects that can be easily dropped into their 3D models and plans.
This is why Sika Roofing was the first flat roofing supplier to upload objects to the NBS National BIM Library back in 2013 – 25 in total for Sika Sarnafil, followed by further BIM objects for our other roofing brands, Sika-Trocal & Sika Liquid Plastics. As BIM modelling becomes more co-ordinated amongst construction disciplines, we are now launching a selection of Sarnafil rainwater outlet accessories. Again, we are the first flat roofing supplier on the NBS National BIM Library to take this step and are already planning the development of more roofing accessories to meet the increasing 'Levels of Detail' required through the BIM life cycle.
Although it can be difficult to track return on investment, the benefits for suppliers uploading BIM objects can be easily assumed – products are more likely to be specified on a BIM project if they are part of the library.
Planning is key
Suppliers must think ahead as models become more integrated – they may need to contain additional accessories, connections, edge trims and one day maybe even screws!
We believe the best way to tackle this is to take a phased approach to BIM. Asking the market about its wants and needs, we can drip feed objects onto the BIM library without getting caught out by targets.
Rainwater outlets were chosen as the first Sarnafil accessory to be made available on the BIM library as they connect the roof to the building's drainage services. These systems are always planned at an early stage and it is important to know where they will be located and where the rainwater pipes will be for the building.
Traditionally, drainage outlets were indicated on typical general arrangement plans without any real thought regarding co-ordination and sequencing on site, partly due to the lack of 3D objects available for download. With Sarnafil's new outlet objects, designers can include void cuts, which will allow for fully coordinated planning with various trades like single ply installers and masonry teams.
Accessories that penetrate the roof risk being detected as clashes within a model when they are actually meant to be there. Using Sika Sarnafil BIM objects helps override this issue, leaving the architect to deal with the genuine clashes on their project.
Sarnafil outlets are completely compatible with Sarnafil roof build ups, which will encourage architects to incorporate them. The sub-contractor will find the hot air weldable rigid PVC outlets easy to install and the client also benefits as these accessories become part of the comprehensive system guarantee.
High quality objects
Once an object is uploaded to the NBS National BIM Library, it is important to remember that our responsibility is ongoing. BIM objects must be kept current and up to date – they are a long-term commitment and it is our job to make sure they remain usable and of a very high quality, else the whole system falls down.
NBS was appointed by the Government to produce the NBS Toolkit – an online resource for information on BIM. Alongside this, very importantly, NBS also saw the need for the creation of the BIM Object Standard, to help ensure that all BIM objects are high quality and contain all the required information in the right places with the correct terminology. All of Sika's objects on the NBS National BIM Library have recently been updated to meet this standard.
For automated reports and analysis, BIM software draws information from certain places within a BIM object. For this reason, BIM objects should be created by credible, experienced companies and experts in order to make sure the information contained within them is correctly structured, easy to use and integrate.
Policies and procedures like the NBS Object Standard create a benchmark that is integral to the move towards total BIM compliance. If as suppliers we follow these set standards, plan our BIM object creation strategically and not just to show willing, we will be offering the right level of support required by all involved in BIM projects.