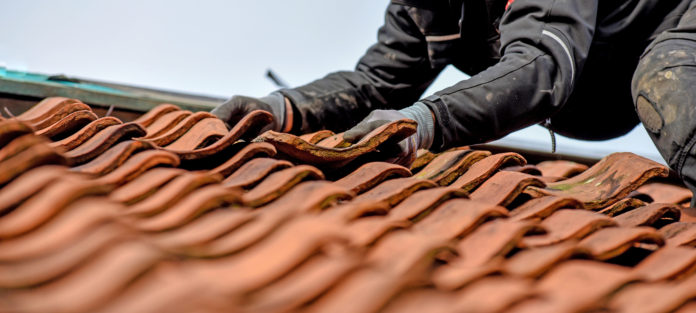 Fortunately, a typical apprenticeship these days is carefully constructed with emphasis on developing the right skills and aptitude for a successful career and long-term employment. It's a far cry from the televised chaos and bullish competitiveness that ends with a climactic visit to Lord Sugar's 'boardroom'.
Having said that, attracting young people into roofing is a challenge. There is an outdated perception, as with many jobs in construction, that it is less than professional and not for the aspirational.
The National Federation of Roofing Contractors (NFRC), the UK's roofing trade association, has voiced its determination to change this.
It has unveiled an ambitious four-year Workplace Development Programme, to be launched 'post-Brexit', that is designed to 'elevate standards and ignite growth across the sector'.
The ultimate aim is to 'open doors to new jobs' through:
Establishing the roofing sector as a professional, modern, respected and aspirational sector with clear career paths, able to attract the best and brightest apprentices, students and new workers
Formalising and standardising high quality training and accreditation, while improving skillsets, and
Working with all roofing companies, suppliers and trade associations, seeking support so that, with access to grants, training opportunities can be increased.
Certainly, at SIG Roofing, apprentices continue to be an important source of new talent for our business and we strongly support others, such as the NFRC, in its sterling efforts on behalf of our industry.
One other recent report from the Federation revealed that 35% of roofing contractors said they were experiencing a skills gap, and some 75% said it was 'very difficult' to find skilled workers in the industry.
So how do you go about finding a good apprentice?
An exciting offer
To get someone thinking about a career in roofing, the offer needs to be exciting, provide opportunities for growth and above all offer good earning potential.
From the outset, it's important to show potential apprentices the opportunities that a career in roofing can entail and offer them a wide range of experiences to get the best from them.
Selecting candidates
Finding a good apprentice can be hard but there are plenty of resources available on the internet that can help you find someone who is right for your company. Start by visiting the government website, which has a host of information available to guide you through the process and even has a service that marries up businesses with potential apprentices.
Another route is working with local schools to reach out to school-leavers interested in a career in roofing. By targeting students in their final year, it means you can agree their apprenticeship ready for them to join your company once they've finished.
Training and opportunity
When recruiting an apprentice consider formalising a training programme for them, which will show where their career could potentially take them. There are also wider opportunities with manufacturers to undertake training schemes, sometimes free of charge, which not only enhances their knowledge but also expands your company's skill set.
A diverse workforce
In the construction sector fewer than 3% of construction workers are aged between 16 and 19-year-old, this compares to more than one third being over 50.
Along with an ageing workforce there is also a significant gender imbalance, with women accounting for just over 12% of employees.
So, there is clearly a broader job to be done to achieve a more diverse and inclusive construction industry, with a need to attract a younger profile and, in particular, more females. This can be done by highlighting the opportunities available, providing strong role models within the sector and showcasing how the industry is bringing about real change.
While there is much work to be done at a national level, there are opportunities for smaller businesses to play their part in helping narrow the gap by taking on an apprentice.
There is a whole host of support and funding sources available to be taken advantage of, making it an easier and more cost-effective way of training new staff, while giving a young person and your business a brighter future.