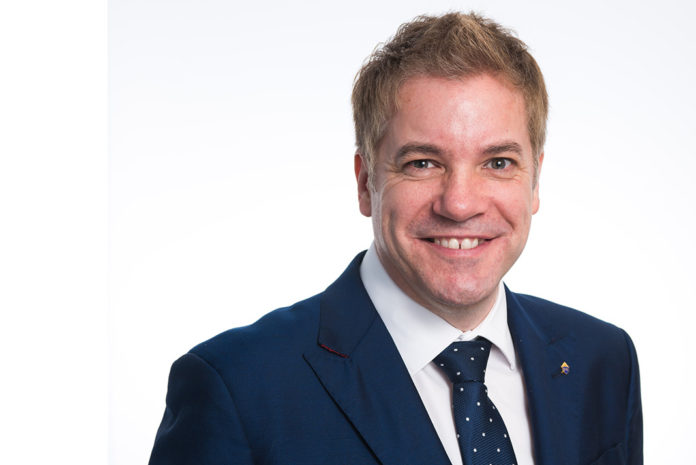 It has become apparent that a really significant job for me as chief executive officer is to remind people how important The Institute of Roofing (IoR) is for individuals in our industry.
The Institute has been established since 1980 with the fundamental aim of encouraging and supporting continual learning, development and training for those in management, supervisor and ownership roles within the roofing industry. And that aim continues today.
We offer individual members a clear, structured path towards management careers in roofing by achieving industry recognised professional qualifications. This is done by building on existing knowledge, offering industry-specific courses and CPDs. This ultimately delivers professional status as an associate member of the IoR, or higher-level status of the Institute.
The IoR operates in 11 strategic regions throughout the UK, and each region has a range of activities and events. The Institute is diverse and fully inclusive with members from every area of the roofing industry; from distribution, manufacturing, training or contracting.
Whether you're an apprentice, someone new to the industry, still in training, or an established manager or business owner, there are enormous benefits to joining the IoR.
Plans for 2020
The IoR has some very clear goals for 2020 – a strategy to boost membership, increase awareness of the Institute and its benefits, and establish the IoR as a key player once again by working closely with other roofing trade associations and construction industry bodies.
We need to develop our regional offering, which is a key element to our success as an Institute, as this is where our members are based and where we are best able to engage with them. On a regional level we need to deliver not just regular meetings, but also access to CPD days and networking opportunities that keep our members up-to-date with the latest products and changes in legislation.
We have also revealed a benchmarking exercise which will take place later this year. Comparing against other institutes and membership organisations, especially those that have already achieved Chartered status, will allow the IoR to offer guidance and set recommendations on improving certain areas.
Much of what we can do has already been done before very successfully by other institutions. We're not trying to reinvent the wheel, just adopt best practice.
In addition, a new Associate Course has been launched, with its first intake to begin this month. The course is designed for those considering a professional career in roofing, particularly with an eye to moving into or occupying a supervisory or management role. The newly revised Associate Course has been updated and moved to a dedicated online learning platform.
This entirely new and innovative course delivery is designed to offer you the opportunity to learn effectively with minimum disruption to your working patterns.
Group sessions, which are classroom based, will be complemented by directed self-study, using pre‐prepared online learning tools. The course is delivered over a five‐week period and is split between one day per week in the classroom and web‐based course content.
Improving our marketing and communications is also a key goal for 2020. We have plans to develop the website and have created a growing presence and voice within the busy social media sphere. We need to generate a buzz around the Institute by developing an engagement strategy that entices users to engage with us. But most importantly, we need to remind people of who we are, what we can do for them and how we can help them achieve their professional career ambitions.
The sleeping giant
But what about plans in the long-term? The IoR is a "sleeping giant" and Chartered status could be achieved in the next 10 years. Everything we do as an organisation from this point forward, needs to be in-line with and focus on that goal. This will allow us to address the main issues we face and allocate the available resources we have in the most time and cost-effective way possible to ensure we strengthen the Institute and provide a sustainable long-term future.
Paving the way
It's a busy time for the IoR and we need to "cement" its place within the UK roofing industry. We can do this by working with other training providers, federations and sector associations, and by creating a pathway to professional qualifications to help and encourage participants to achieve their highest level.
We need to find the right balance between our members representing the Institute and the Institute representing our members – creating an opportunity and a reason for retaining and raising the standing and influence of our membership and attracting the next generation of roofing professionals.