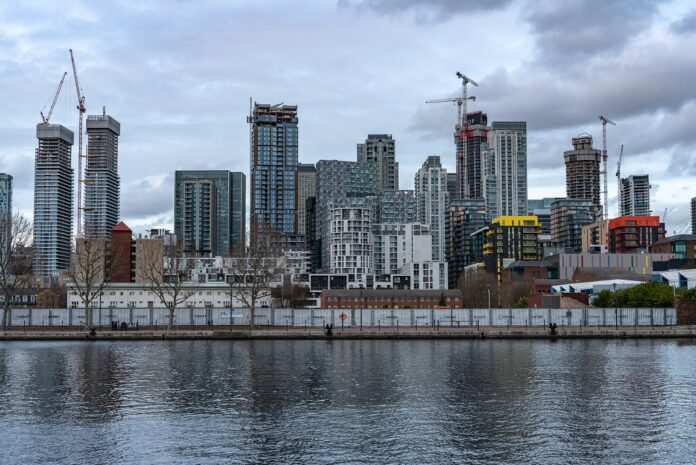 Rendering and cladding are two different types of external home improvements that can both look great and improve your home's kerb appeal. Both of these exterior improvements are becoming increasingly popular all over the UK. Cladding is much more common in modern times as it has a contemporary feel to it, whereas rendering is much more traditional.
Each of the two types come with their own uses and benefits. They can make a huge difference to the structure, appearance, and value of your home. If you're considering updating the exterior of your home, you may be wondering which option is best for you. Below, we will take a look at the advantages of each to help you decide.
What is rendering?
Rendering is a type of external wall covering that is added to a property by a professional rendering specialist or plasterer. These specialised individuals are well-trained in applying a layer of cement mix, sand, pebbles, and a mixture of lime and a waterproofing solution.
Once the rendering has been applied to the house, the rendering specialist will then add a layer of waterproofing solution to it along with a top coat of paint to ensure that the home's addition remains protected.
Rendering can last for many years when the installation is done right. However, its appearance can quickly deteriorate if mould or algae is present, so it's important to keep the render well-maintained. Render can start to look quite tired and dirty within a few years, so it's important to keep on top of keeping it clean so that it remains looking its best.
The benefits of rendering
There are many benefits to rendering, including the following:
Protects the external walls from the elements
Protects the external walls from sun damage and pollution
Strengthens the external walls
It can look great when well-maintained
Adds value to the home
What is cladding?
PVC cladding is becoming more and more popular and is often seen as a better alternative to rendering. They are both used to improve the appearance of the outside of your home. However, cladding offers several additional benefits. Cladding can help to insulate the walls and protect them against intense weather. Plus, it offers some soundproofing qualities and is resistant to fires.
Cladding also comes in a range of materials to suit your needs and your preferences. It also comes in a range of styles and colours so you can customise the appearance of the outside of your home based on your taste.
The benefits of cladding
There are many benefits of cladding, including the following:
Easy to maintain and clean
It is known to increase the strength of the building
Protects the home against the elements
New roofing/cladding combinations can be very aesthetically pleasing
Makes the home more resistant to cracks due to temperature or climate changes
Protects the home from damage due to sunlight, water damage and pollution
Lasts for longer than renderings
Provides great levels of insulation
Available in a range of materials and styles
Conclusion
One of the great things about both rendering and cladding is that you won't usually need to worry about planning permission to complete these renovations on your home. As long as you use similar materials to the ones used in the construction of your home, you won't need to worry about submitting any applications.
Deciding between render or cladding can be difficult. There are a few benefits to choosing cladding over rendering. However, it is really down to your personal preference. If you are happy to put the work in to maintain your render, there is no reason why you should avoid it. Consider the look that you want to achieve and weigh up the benefits of each before making your decision.