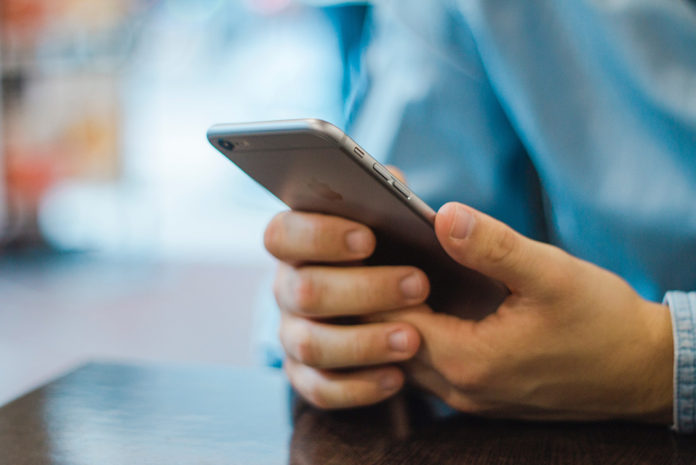 What can't smartphones do these days? From banking to gaming, if you can name it, there's probably an app for it. So much so, Carphone Warehouse have revealed that 44% of Brits go online to resolve their DIY dilemmas, in a recent feature about how the internet has become the ultimate problem-solving tool.
As a tradesperson, it's likely you often have to deal with stacks of hand-written paperwork, complicated manual calculations and time-consuming telephone enquiries – all of which mean the digital age couldn't be more welcome. With apps designed to make tasks such as finding work, managing projects and issuing invoices quick and painless, some could say the industry has been revolutionised.
Read on to learn about a few of our favourite apps to help free up your time and boost productivity.
Best for…finding work
With the internet at our fingertips, less and less people are turning to printed directories when it comes to looking for a tradesperson – which is where Rated People comes in.
Available via web or mobile app, the tool is designed as a 'matchmaker', linking the customer to an appropriate professional for their needs. You can advertise your services to a group of interested customers as well as put yourself forward for jobs listed by customers can also list the job they're hiring for and accept applications from tradespeople.
Best for…staying organised
For those who struggle to keep on track of their schedules and appointments, the Fixington calendar app is specifically created for independent tradespeople. While it offers the expected calendar and appointment features, you can also use the app to create invoices, send estimates and keep track of payments. Unfortunately, it is only currently available on Apple devices.
Best for…managing contractors
Keeping track of the work hours and payment of contractors can be time-consuming. The Jibble app offers user-friendly payroll and reporting features that make it easy to monitor the attendance and productivity of contractors. Your team can simply 'jibble in' and 'jibble out' to track their hours – and the app automatically generates timesheets.
Best for…getting paid
In an increasingly cashless world, operating on a cash-payment-only basis can be limiting. The SmartTrade app (available on Android and Apple) uses your smartphone's camera to scan debit or credit cards and take secure payments on the spot. Payments can take up to five days to be processed, but you can have the confidence that the military-grade encrypted transactions offer optimal security. What's more, the app has invoicing and accounting features, so you can issue and view invoices and refer to previous payments.
Best for…use as a manual tool
The Makita mobile tool was developed to assist tradespeople with everyday tasks by offering digital versions of manual tools. Transforming your smartphone into a toolbox in a flash, the app features a spirit level, a levelling instrument, a sound level meter, a distant measure and a torch. The app is available for free on Android and Apple devices.
This is just the tip of the iceberg when it comes to tools and apps that can assist you in your day to day work. Stepping into the digital age will free up your time, improve productivity and help you become more organised in a flash.