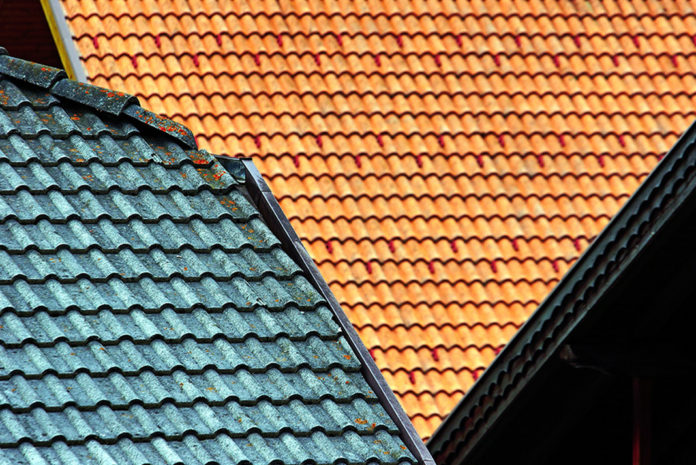 As most of us will remember, last winter saw a barrage of extreme weather conditions here in the UK. With snow, heavy winds and rain battering Britain and more of the same being predicted for the months ahead, homeowners are having to carry out more and more repairs on their homes because of the worsening of the climate. Many are now fearing for the state of their homes, worrying about the adverse weather and what damage it may cause to their homes.
Research carried out by NFU Mutual found that some of the biggest home emergency concerns were problems which are often related to adverse weather, including, blocked or flooded drains, power supply failure and roof damage. The roof is one of the most vulnerable areas of the home during harsh weather, with Finder also explaining that 19% are claiming on their home insurance because of storm damage, showing that the weather is having a direct effect on the state of people's properties.
In light of this, homeowners are being urged to prepare now or risk having to shell out on repair bills. Maintenance work could help to prevent costly repairs further down the line. When it comes to home improvements, the trade industry sees a lot of price fluctuations during the winter months of the year, so prepping your home now for the harsh weather could help to save you the trouble of spending money on expensive repairs if damage does occur.
One of the most vulnerable areas of the home during harsh weather is the roof. Storms, rain and heavy winds can all cause damage to the roof of a property, especially if it is already in a worse state. When it comes to roofing, many are now going down the route of uPVC fascias and soffits instead of the traditional wooden roofline products.
What are uPVC Fascias and Soffits?
A uPVC fascia is a plastic board that is placed along the lower edge of the roof and can be seen just underneath the guttering and supports the tiles along the bottom row.
The soffit is placed underneath the fascia and is often ventilated to allow air to flow into the roof to prevent condensation from forming.
Benefits of uPVC Roofline
Implementing uPVC roofline has a number of benefits, especially during times of adverse weather conditions. Plastic roofline offers a number of pros, including the following:
● Highly durable
● Hard wearing
● Low maintenance
● Long lifespan
● No need for repainting
● Improves the aesthetic of your property
Having highly durable and hard-wearing roofline is definitely a plus point when it comes to severe weather and could be the difference between a healthy, sturdy roof or a damage prone one, which may soon be in need of repair if the upcoming weather reports are anything to go by. The low maintenance of uPVC is also an attractive quality, meaning less time and money is spent taking care of your roof.
uPVC V.S wood
There are many advantages to having uPVC instead of wood when it comes to roofline. One being that over time, a timber soffit will take in moisture from the air, causing it to distort. A wooden roofline will also be in need of repainting every couple of years and involves regular maintenance to prolong the lifespan of the timber. Wooden roofline is also susceptible to splitting, swelling or rotting, while plastic is a much more durable material.
Consider your guttering
While we are on the topic of roofline, another thing to consider in preparation for the winter months is the guttering. This element of your roof is also prone to damages during harsh conditions, so if you are looking at making improvements to your roofline, it may be beneficial to check your guttering too and make sure it is ready for the months ahead. Remember to look for signs of wear and tear and that they are properly aligned to prevent standing water in your gutters.
Cost of uPVC
The cost of replacing or installing plastic roofline will depend on a number of things such as the size of your property, your location in the UK, the price of the materials and how much scaffolding is needed as well as labour costs too. A quote from a tradesman will give you an idea of how much the job will come to.
So, is uPVC the way forward in preparing your home for harsher weather conditions? The benefits that it offers do look appealing and appear to be more beneficial than a traditional wooden roofline. To those who are worried about what the upcoming winter may bring with it, installing uPVC may help to put their minds at risk about the state of their home and their roof.
Predictions for the winter weather over the next few months is looking likely to be a replication of last winter's conditions. It has been reported that large amounts of snow are set to come along with freezing temperatures and heavy rain. The Met Office has already warned people to prepare for the winter ahead by providing tips on how to be 'weather ready' over the next few months. They also recommend looking at elements of the home that may be susceptible to damage in harsh weather, including checking the roof and guttering.
With this in mind, it may be worth looking at the state of your roofline and considering uPVC in preparation for the coming winter.