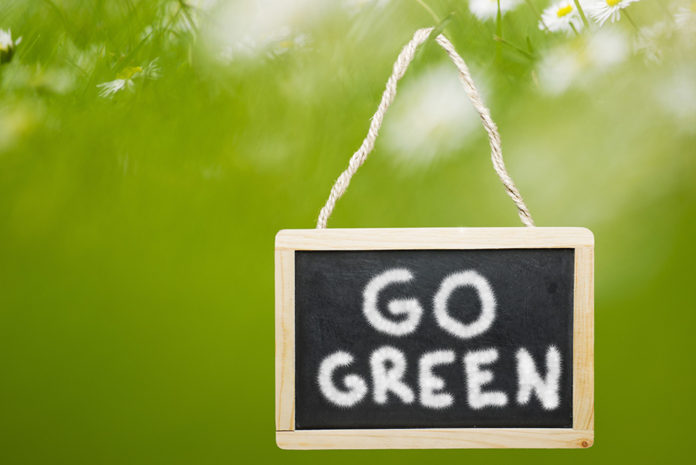 Building in an environmentally friendly way has many benefits. Not only is it incredibly rewarding and cost effective, but by doing so, it enables homeowners to lower their energy bills and increase energy efficiency, saving money in the long-term.
There's no shortage of information out there for homeowners when it comes to choosing the best green roofing solution for their property. However, it's also important that contractors are armed with the right information that can help a homeowner make a more informed decision. Being able to provide practical advice and ideas on what's the most appropriate type of roofing solution for your customer's home is only going to add value and build further trust in the service you provide.
Some homeowners will be much savvier when it comes to what green roofing solutions are available, and they may even know exactly what they want, but it's more than likely that a potential customer is looking to you for clearer direction on what is achievable, including the types of materials to use and the correct method of installation to maximise efficiency benefits.
A pitched or flat roof?
One of the first decisions a customer will be faced with is whether to opt for a pitched or a flat roof. The energy efficiency of both has been widely discussed within the industry, and both come with significant advantages depending on the needs of each customer.
Whilst pitched roofs have historically been the more common choice, flat roofs are seeing an increase in popularity due to new materials now available on the market that boost their longevity and eco-credentials. A flat roof is ideal for those on a budget for example, as they are typically much less labour and resource intensive and therefore cheaper to install. New materials such as EDPM mean that flat roofs now provide a greater opportunity for thermal efficiency than ever before, making them an extremely viable option for those seeking long-term cost savings.
That being said, pitched roofs still make up the majority of work in today's market, and for those who have a little more cash to spare, a pitched roof can offer a highly sustainable option. Whilst they take slightly longer to install, therefore costing a little more, the benefit of a pitched roof is that they require very little maintenance after installation.
Once the decision has been made with the consumer on the correct method of installation, the next consideration is the material used. This is another area where you can step in and provide your customers with a rundown of the best materials available to help them leave a greener footprint:
1. Metal roofs – These can be made from recycled metal, which can be recycled again after replacement. As well as reflecting heat and keeping energy costs down, they can last for at least 50 years
2. Cool roofs – Reflecting the sun's rays thanks to their compound mixture of white glue and gravel, cool roofs reduce the amount of heat that enters the home, meaning a decreased need for air conditioning
3. Clay tiles – As well as being completely recyclable, clay tiles are a sound option; offering a durable and insulated solution
4. Wood shingles – these have a great life cycle. Like metal roofs, they can be recycled again after replacement
5. Slate tiles – one word for these: sturdy! Sturdy means durability and a lengthy lifespan of around 100 years
6. Solar panels – these are a great renewable energy source, which contributes to reducing electricity bills and saving your customers a chunk of cash as a result
7. Plant roofs – yes, it is possible to plant a garden on your roof! Although fairly high-maintenance, this can provide a habitat for flowers, shrubs and even crops
8. EPDM – now a leading recycled roof membrane material in some areas of the world, EPDM rubber roofs are pioneering the way in sustainable roofing with its durability and recyclability.
So, whether a pitched roof or a flat roof, there are plenty of different materials with a variety of environmental and energy saving benefits to choose from that you can make your customers aware of, underlining your credentials as a roofing expert, whilst helping them towards their green ambitions.
This article featured within the SIG Roofing in Focus section in the October issue of RCI on page 16.