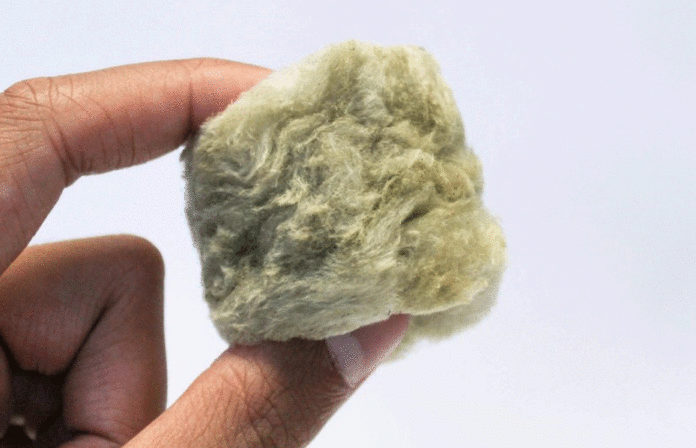 Work is underway to consult on whether to ban combustible materials on residential buildings over 18 metres. Whatever the outcome of this consultation, it only looks at one small aspect of what it is that makes a building safe in the event of a fire, says Adrian Pargeter, head of technical and product development, at Kingspan Insulation.
To really address the issue, it is crucial that the construction industry takes on board the recommendations made by Dame Judith Hackitt in her full review of the regulations, "Building a Safer Future", which was published in May this year.
At the heart of those recommendations is the question of competency across the entire supply chain, from how a building is designed, constructed, project managed, signed off and maintained, to how building materials are tested and marketed.
The question of combustibility
It is important in the first instance to understand why the apparently simple step of banning materials that are classed as 'combustible' will not fix the problem. Let's start by looking at how the fire performance of materials is classified in England and Wales.
We currently have a series of National Classes that are defined in Building Regulations: namely "non-combustible", "limited combustibility", "Class 0", "Class 1", "Class 2" etc. These are arrived at based on testing in accordance with the BS 476 suite of tests, which comprise bench-scale tests on small samples of individual products. We also have Euroclass ratings, which are based on a suite of European Standard test methods, and are often cited alongside the National Classification, with A1 being considered 'non-combustible', A2 'limited combustibility', and B equated to 'Class 0'.
However, the reverse is not true, and it should be noted that achieving the National Classes does not mean that the relevant Euroclass requirements are met.Furthermore, the classifications of "non-combustible" and "limited combustibility" are primarily determined by how much heat is put out by a very small sample when completely burnt (its calorific value). Thus, by elimination, materials described as "combustible" are also categorised by their calorific value, and, significantly, not by how easily they catch fire. So, whether or not something is "combustible" does not necessarily say anything about whether it is "flammable". There is a huge range in the actual "flammability" of "combustible" products – from those that can perform as well as "non-combustible" and "limited combustibility" products, to those that are highly flammable. Lumping them all together under one broad heading of "combustible" is misleading.
Even when the insulation and cladding materials are classed as "non-combustible" (Euroclass A1) or of "limited combustibility" (Euroclass A2), there will still be a surprising amount of combustible material within the overall construction. It is the interaction between all these different components, how they are spatially arranged, and how they are installed that will ultimately determine how a façade system behaves when exposed to fire.
Therefore, whilst individual product testing is important to provide a baseline for performance, it has severe limitations when trying to assess the performance of a complete building element, such as a rainscreen façade, both in terms of scale and because it looks at material samples in isolation, not as the product has been designed for use in an application. This is why it is so important to test the whole wall assembly, rather than rely on basic product classifications to ensure that it will achieve the desired performance.
The Hackitt Review
Crucially, the Hackitt Review did not recommend a ban on the use of combustible materials as part of a tested system for high rise buildings, calling instead for better regulation of that route to compliance. The findings highlight the "need for a radical rethink of the whole system and how it works" . The new proposed framework is therefore outcomes-based, which means that the regulations would focus on making it clear what the industry needs to achieve, rather than telling it how it must achieve it. The terms 'outcomes', 'performance' or 'risk' based approach are used throughout the report, with broadly the same meaning.
This does not mean that the regulations would become more lax, quite the opposite. An important part of the proposed reform is clearer lines of responsibility, much more effective oversight, and serious consequences for non-compliance. What an outcomes-based approach does allow is greater flexibility, future innovation, and an acknowledgement of the wealth of research and experience that the industry already has in this area.
For cladding contractors, several of the recommendations would have a direct impact. The first of these would be a new regulatory framework for higher risk residential buildings (HRRBs), which would be overseen by a new Joint Competent Authority (JCA). Secondly, an improved focus on building safety during construction and refurbishment, with stronger oversight and rigorous enforcement of the new requirements.
Improved levels of competence is another significant area where we can expect to see change enacted, with a working group already set up to create a framework for those installing safety critical systems. There are also working groups looking at defining competences for those involved in procurement for HRRBs, site supervisors and project managers.
It will take time for the sweeping change that is so badly needed to be put in place and become enshrined in the regulations. "…in the meantime," Dame Judith writes "industry must start living the cultural shift that is required".
This article appeared within the Cladding & Sheeting section in the August issue of RCI on page 28.