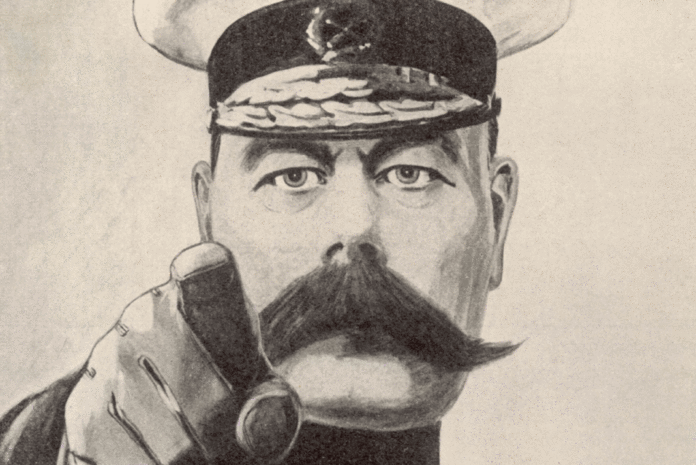 Philip Fergusson, managing director at the National Construction Training Service (NCTS), argues that the construction sector needs to take a long hard look at the way it is selling the industry to today's Generation X.
It's an industry that specialises in the creation of structures that enhance our everyday lives, but maybe it's time the building sector itself underwent refurbishment in order to repair its image in the eyes of young people.
Unfortunate as it seems for an industry that contributes £90 billion per year to the UK economy, comprises more than 280,000 businesses and accounts for 10% (2.93 million) of the UK's total employment figure, but construction just isn't seen as an attractive-enough career option for the country's future workforce.
According to the latest Construction Industry Training Board (CITB) figures, only 40% of 14-to-19-year-olds expressed an interest in joining the building trade, leading to industry-wide concerns that the sector's current skilled-labour shortage will severely hinder government plans to build 300,000 homes per year as part of a pledge to solve England's housing crisis.
Skills shortage
Here's the problem: those retiring or leaving the building industry are not being replaced in an adequate number. In a 2015 report carried out by UK construction consultant Mark Farmer, it was estimated the building sector needed nearly 1 million new workers to replenish employee stocks and deliver proposed building projects.
Britain's decision to leave the EU has only added to the industry-wide fear over the building skills shortage. Of the UK's 270,653 migrant construction force, about 45% are workers from EU countries. When the UK's divorce from the continent is finalised, it's feared many employees who have arrived from overseas will leave, taking their building skills and experience with them.
How important then, to have a young, skilled-up workforce that is ready to step into the breach to help build the infrastructure the country so desperately needs. For that to happen, changes need to be made in the way the construction industry sells itself as a viable, fulfilling career choice for young people.
In short, many of today's youngsters feel a career in construction is a bit beneath them. In industry surveys carried out to ascertain youngsters' perception of life 'on the tools', to those not taken with the idea, building work meant low wages, lack of gender diversity and job security, and 'being outdoors and getting dirty'.
Parental influence was also seen as a factor in steering youngsters away from construction; the inference being they had higher hopes for their children. Little wonder, then, a 2015 YouGov poll revealed that 67% of the 2,000 young people surveyed would never consider a career in construction, with health and safety issues given as another reason for its lack of desirability as an occupation.
Indeed, why engage with the everyday dangers of a building site when fame and fortune – possibly- await as a YouTube video blogger ('vlogger'); a 'digital age' career choice cited by a number of young interviewees as a cool, more exciting less strenuous way to earn a living than construction.
Opportunity
Undoubtedly, the building sector has its work cut-out if a new generation isn't going to pass on the opportunities it offers. For that's the message the trade needs to deliver to schools, colleges and universities throughout the country: 'there has never been a better time to join the building industry; it has never offered more opportunity'.
Construction isn't just about the traditional trades such as roofing, carpentry, engineering and the like. As the 21st century progresses, new technologies will mean the sector has plenty of scope for those interested in building, but would rather not get their hands dirty.
Look at the way BIM, for example, has revolutionised the planning and specification process. Keyboard warriors will be as vital as toolkit carriers in the construction evolution.
However, the need for skilled roofers and 'hands-on' builders will never diminish, which is where companies such as NCTS have a vital role to play. We are working with a wide range of construction trade federations to finance and set-up programmes to train a new generation of skilled workers, particularly in the roofing sector.
With the UK construction industry estimated to need approximately 400,000 new workers each year until 2021 to meet the demand for new building projects, and experts predicting a skilled-worker shortfall of some 100,000 over that same period, now is the time to act to address the forecast deficiencies. Therefore, the government needs to support the construction industry in making young people aware that the specialist training opportunities exist to help them build a long and profitable career in construction.
For example, our training and on-site assessments are geared towards candidates gaining a Level 2 NVQ qualification, an enabler to earning a CSCS card and access to work on building sites nationwide. For youngsters they need to know that building skills lead to opportunity, which begets career security and financial reward. Yes, the construction industry offers excellent recompense for those prepared to work for it. More than that, it provides levels of personal and professional fulfilment that a YouTube 'personality' could only dream about.
Think about it: the next generation of builders will be helping erect the infrastructure – housing, bridges, tunnels and the like – that will be standing for decades and possibly centuries to come. Their creative DNA will continue to facilitate everyday life when the world as we know may will be beyond our recognition. Still think of a career in construction as unexciting? Then maybe it's time to think again and gain the skills needed to join this wonderful industry.
For more information on NCTS programme and assessor opportunities, visit: www.ncts.org.uk
This article appeared within the Training & Skills section in the August issue of RCI on page 16.