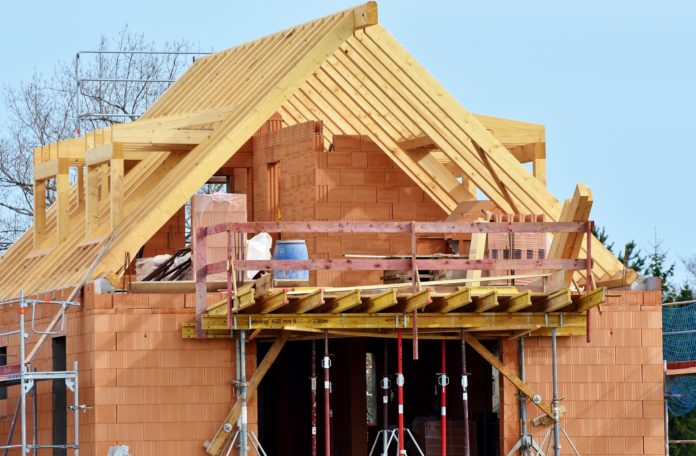 In this article, Dave Knight from Roof Windows 4 You discusses how you can maximise natural light in your clients' house extensions.
It goes without saying that a great deal of thought and planning goes into designing a home extension, but one thing both you and your client will often want to prioritise is ensuring that the new space will get plenty of natural light.
Sunlight is a natural mood booster and, if plenty can come in through the doors and windows that you install, your customers won't have to turn their lights on as often, which is not only great for the environment, but also their mental health.
There are so many benefits to making sure that the home extension you're working on will have plenty of light. And, below, I am going to outline some steps you can take to ensure that is the case.
Add roof windows
Traditionally, many home extensions are built with a standard sloping or flat roof, and homeowners are left to rely on their traditional windows and doors to let plenty of light in. But adding a couple of carefully placed roof windows can make the world of difference.
Before starting an extension project, you might visit a client's home several times when planning and getting a feel for what they need. If possible, try to visit at different times of the day, so that you can see which areas of the home get the most light as the sun changes by the hour. This will help you to avoid making any simple mistakes, such as putting a roof window in a spot that will always be in the shadow of a chimney, or that's only going to get light for a very short amount of time each day.
There are lots of different types of roof windows that you can buy, too, so it's worth talking your customers through their options to make sure you'll be fitting the type that's right for them. There are plenty of size and opening mechanism options that you'll want to discuss, so that their extension is tailored exactly to their needs.
Add large windows
The beauty of building a house extension from scratch is that you and your client can work together to create a structure that is really going to work for them. While they might be disappointed by the amount of natural light the rest of their house gets, you can make this a priority when planning out this new area of their home, and ensure they don't have the same qualms about it. Picking out and installing larger windows is a great way to go about this.
If there is one long wall that is going to be exposed to a lot of sun, make the most of it by adding a window that spans the entire length of it. Not only will this bring in a lot of sunlight, but it will also give a sweeping view of your clients' garden, which they are sure to appreciate.
Add a sun tunnel
Another option you have is to add a sun tunnel to the home extension. These help to direct natural sunlight to an area that may not have had access to it otherwise. They're made up of a panel that will sit discreetly on either a flat or pitched roof, a reflective tube that will help to channel sunlight into your chosen room, and a diffuser that will help to disperse this sunlight.
A sun tunnel can make a great solution in an area where there isn't enough room for a roof window, or it can make a great addition if you've planned out the windows and doors, but still feel there might not be enough natural light.
When you're planning a home extension, you'll want to ensure that the design you go with allows plenty of natural light in. Take these tips on board, and you should be able to create a bright and airy space that your client loves to spend time in.