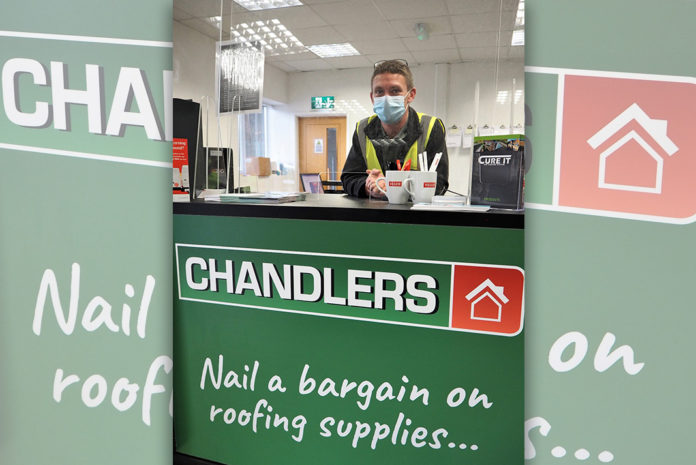 Chandlers Roofing Supplies is celebrating the opening of its new flagship branch in Guildford.
The largest of its kind in the region, the new 17,500 sq ft flagship branch in Peasmarsh features a unique 'drive thru' facility. The warehouse and large yard can stock more than 600 roofing products, making it one of the largest roofing merchant sites in the south east.
Located opposite Guildford Rugby club and behind the Harley Davidson dealership, the site was ear marked for the development of the flagship branch due to demand from local roofers.
Jamie Costigan, Chandlers Roofing Supplies' branch manager, said: "Our opening event was all about raising money for two worthy charities: Teenage Cancer Trust and Sussex Air Ambulance. Our fundraising efforts will continue throughout October."
Danny Spokes, director of Chandlers Roofing Supplies, said: "The opening is great for the town and the many roofers in the area. There is plenty on offer with special promotions and trade days running for the first few weeks, as well as a number of fun initiatives to help raise funds for our selected charities. Last year we raised in excess of £150,000 for the Teenage Cancer Trust, so we are looking to beat, or at least match, that record this year!"
This latest branch joins the newly opened Leatherhead branch, and a further new branch will open in Rye, East Sussex, bringing the number of Chandlers Roofing Supplies branches to nine operating from the Midlands to the south east.
The new Chandlers Roofing Supplies branch can be found at: Unit 2, Riverway Industrial Estate, Peasmarsh, Guildford GU3 1LZ.