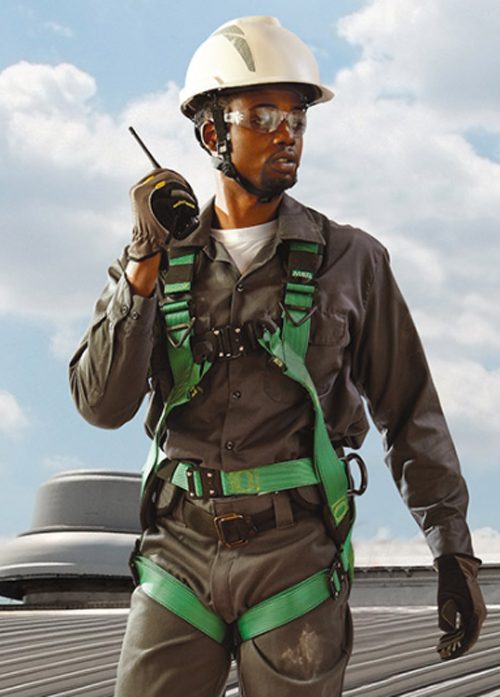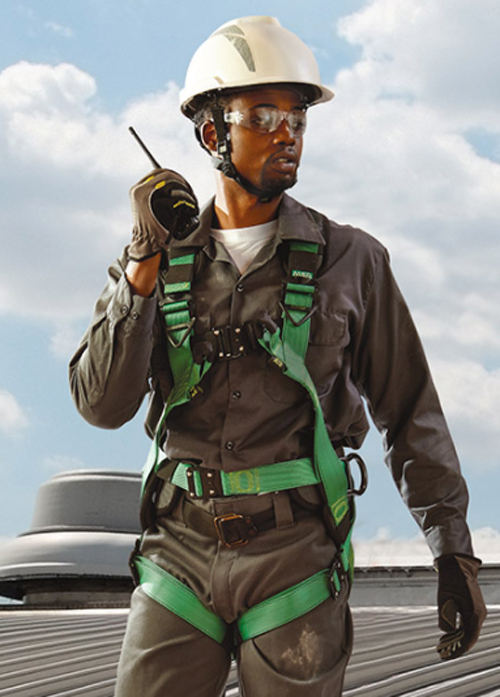 Preventing falls is vital but ensuring there is time to plan and prepare for a fall is also an important consideration for contractors who want to do everything in their power to ensure the safety of their workers if the worst does happen.
The health and safety industry has enjoyed an upsurge in innovation for the elimination of risk and the guarding of hazards, meaning there are now more measures than ever to keep workers such as roofing contractors, facilities managers, or even general construction tradespeople safe when working at height. Training programmes and general health and safety guidance often focuses on stopping the fall from happening in the first place, but conscientious businesses are implementing equipment and procedures to best prepare for falls, if and when they happen. Examples include; fall protection systems specific to the job in hand, rescue plans to best control the outcomes of a fall and appropriate training to ensure health and safety is the number one priority. Let's look at each of these in more detail.
Choosing the right systems
Protecting the worker is one of the most important factors to consider when working at height. To minimise the consequences of a fall, a suitable fall protection system needs to be used. There are usually two fall protection systems to choose from: a fall arrest system and a fall restraint system and there are benefits and considerations for each. The key difference between these two system options is that a fall arrest system will allow for someone working at height to reach a hazard, but its job is to protect them should they fall, whilst a fall restraint system prevents them from reaching a fall hazard at all.
The benefits and correct usage of a fall arrest system
Fall arrest systems are most commonly used in applications where workers need to access hard to reach areas which would otherwise be guarded by rails or other safety measures. The system's aim is to allow maximum freedom of movement and so the likelihood of falling is very high. If a fall should occur, the fall arrest system will either allow for self-rescue or for the person to be rescued in the safest way.
The success of these systems relies on the harnesses being worn correctly and the identification of a suitable anchorage point. . .
The benefits and correct usage of a fall restraint system
Arguably the most preferred method of fall protection, fall restraint systems prevent workers from reaching a specific fall hazard. Often described as "passive fall protection", workers are protected from a fall without having to take many additional measures such as guard rails.
However, in the case of the equipment being misused, there is still a chance of a fall happening. For this reason, it is recommended when fitting a fall restraint system it is tested to be able to hold fall arrest loads – this to best protect the person using the equipment at height.
Before using either of these systems, it is important to ensure adequate training is provided in order to equip those working at height with the skills required to use the systems effectively.
Implement a rescue plan, not just a risk assessment
Falling from height is one of the largest causes of fatalities across the industry, and whilst most companies undertake a degree of risk assessment as due course, many still fail to implement a rescue plan.
Did you know there is a legal obligation to have a full and comprehensive rescue plan in place when working at height? By law, a rescue plan needs to be put into place to facilitate a safe and quick rescue of a person who has fallen.
It is vital all workers on site understand what is expected of them in the event of a fall situation. There are many options available to ensure the safest outcome of a fall but it should not be left to that of the public sector to rescue a worker from a fall arrest system, it is frowned upon by the HSE as a the correct steps should have already been taken to protect someone who has fallen from height, without relying on the services of the fire brigade for example.
A rescue plan should outline a primary and secondary key person who will take control of an emergency rescue operation, plus any rescue kit which will be on site to assist them.
The HSE recommends rescue plans contain information such as an anchor point for the safety and rescue equipment, how the fallen worker will be attached to the rescue kit once they are reached and how will they be moved once they have been moved to safety.
Bridge the gap between health and safety and first aid, with fall-protection training
When rescuing someone who has fallen from working at height, time is of the essence. Harnesses restricting blood supply, changes in blood pressure and shock are all too often underestimated and serious health concerns can occur in suspended fall arrest situations, even though the inevitable impact has been prevented.
Fall-protection training, like that provided by HCL Safety, specialist sub-contractor in fall protection and part of MSA Safety, is designed to change perceptions and improve standards – something which is especially important when working at height where the risks can be very high. The right training can bridge the gap between basic health and safety training and ultimately saving either your own or a co-workers life.
Time is critical in a fall arrest situation, and when time is of the essence, knowledge is key. Investing in tailored fall-protection training, empowers workers to perform their duties safe in the knowledge that they can not only prevent falls, but also respond appropriately if the worst does happen.
To find out more about the most suitable equipment and procedures for working at height, as well as training options specific to the job in hand, visit www.hclsafety.com