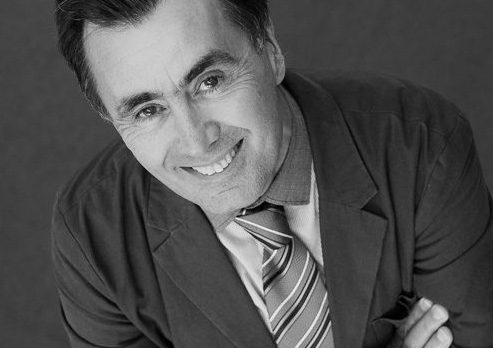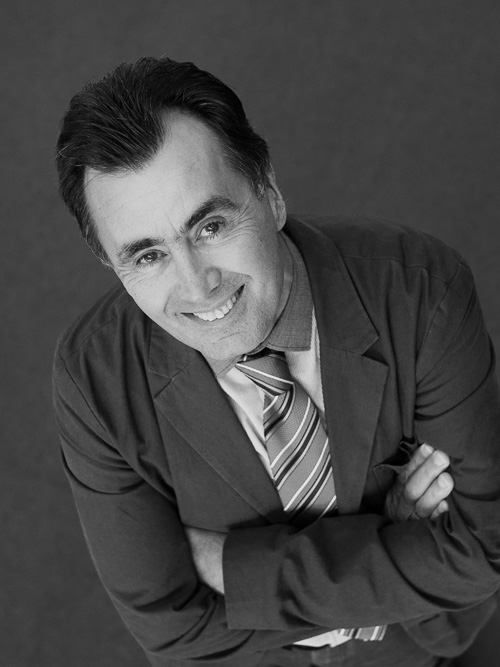 Holly Miles: Can you tell us about your career history, how you ended up in construction and with Wienerberger?
John Mercer: In 1977, I studied architecture at Huddersfield Technical College, and we were then told that for every six of us that qualified, only one of us would actually get a job, so I decided I would get a job. I went to work for a builders' merchant and that is where my association with Wienerberger began. I joined Sandtoft in 1985 as a trainee salesman, and then in 1992, I became an assistant sales manager. Because my natural inclination was towards technical, I eventually became technical manager.
HM: Why did you choose the roofing industry in particular?
JM: I always liked architecture and enjoyed working at the builders' merchant. It was just something about dealing with Sandtoft that I liked, so when a job came up, I applied and got it! My architectural background has always come in useful as I draw the company details using AutoCAD, so all that architectural training which I thought was a waste of time has been very useful.
HM: What was it like when you were starting out in the sector? How has the industry changed over the years?
JM: Roofing has always had an image problem where people think of those guys who turn up at your house with ladders and a bucket and rip you off by charging you hundreds of pounds to fit a ridge that only cost £1.50. In a lot of ways, I don't think the image has really changed that much. That said, there are many great roofing craftsmen around and many more coming up through colleges. Products have got better. The construction industry is still based on an adversarial model, which means that people don't work together that well and BIM is hopefully the thing that will improve that model.
HM: What have been the drivers for growth within the market?
JM: Our perennial shortage of homes has continued to drive the market. The government has always said we need to be building 250,000 homes a year and we never have. Families have changed; more people live on their own and the building industry hasn't particularly adapted itself to cater for all those people, as well as the people that come into the UK from abroad.
Housebuilders tend to have a model that suits them, so they can only build a certain number of houses per year and they stick to it. So, no matter what the government says, it's very difficult to move the industry to build a lot more houses. We also have a very large stock of old houses which we like to hang on to – we are quite precious about our old buildings. On the roofing side, we have a thriving market in re-roofing, modernisation and renovation.
HM: How have your customers' needs changed over the years?
JM: The need for good quality technical information from the manufacturers has increased enormously over the years. When I started at Sandtoft, we didn't really give any technical assistance apart from telling them how big the tiles are and what gauge you put them on at, but now manufacturers like us to supply all the technical information, including the architectural specification for buildings, which I think is a really good thing as it gives us the power to produce and sell all the other products that are part of a roof.
HM: What are the biggest issues affecting the roofing industry?
JM: Shortage of materials and skilled labour. Roofers are often treated unfairly by main contractors because they can be quite vague about the specification, so the roofer tends to get the blame when things go wrong.
There is always a lag between the demand and supply, if demand increases it takes months to increase our production. You can't just turn on the taps and start producing more roof tiles. One minute we've got massive stocks and then we have massive shortages and customers just blame manufacturers like us.
The skills shortage is an endemic problem caused by the industry and the government. I can remember as a teenager that they pretty much stopped apprenticeships and even now they have not really come back in the way they used to. Currently, the only way we can get skilled labour is to import it from abroad.
HM: What have been the stand out projects your products have been used on?
JM: We worked on the re-roof of the reform club in London, and although I wasn't directly involved, Nigel Dyer was. It was interesting because it was so technically difficult that we had to build replica parts of the roof in our factory to test on. We won an award for that one and the Reform Club was the subject of Jules Verne's novel Around the World in 80 Days, Philias Fogg made a wager that he could go around the world in 80 days and he started at the Reform Club and ended at the Reform club. I studied that novel as a teenager, so it had some significance for me.
HM: Is there still innovation and development to be done with roofing tiles?
JM: Yes, there is. Manufacturers have done a lot to improve the performance of roof tiles, one of the things we have done a lot of is to remove material without compromising strength. In terms of innovation of the roof, I think there is more that we can do to harvest power from the roof. In between the roof tiles and the underlay is a cavity which gets very hot and people are looking at ways of harvesting heat from that. I also believe that we need to think about faster and easier ways to fix roof tiles, because on the horizon are factory-built houses which don't lend themselves to putting roof tiles on them, putting them on a wagon, and then being sent out to site.
HM: What, in your opinion still needs to be improved in the pitched roofing sector?
JM: One of the problems that we have is that there is a massive gap between the as-designed performance and the as-built performance. Pace of change is very slow (snail's pace in fact!) but one of the problems is that once a builder puts in for planning permission and then lays the foundations, the builder can wait several years before building the house and the law allows the house to be built to the code in force at the time planning permission was sought. This means there can be a long time-lag between a regulation becoming law and being enforced. One of the other areas that I think is crying out for improvement is service in the industry. Wienerberger developed its online tools that has revolutionised the way people deal with the company, and now more than half of its clients are dealt with online. In terms of service, Wienerberger moves right though from an architect taking details and developing his or her project through to the end-user ordering the tiles and moving them to site.
HM: You must have seen some interesting sights in your career – any that really stick in your mind?
JM: I once went to a site and went up onto the roof and the roofer was jumping from house to house as they were so close together. Even though I was only in my 20s, I said: "I'm not doing that!" I've also been on scaffolding which feels like I'm on a ship as it is moving around all over the place. We also once supplied tiles to York Race Course for a huge five-storey grand stand. The tiles kept coming off, so we erected a tower stand and I asked the clerk of works how we were going to get up? He said we had to climb up the outside, and I said: "I'm not doing that." The architect then said: "Well I'm glad you've said that because I'm not right keen on that either!" Luckily times have moved on immensely in terms of health and safety!
HM: It sounds like you were years ahead of your time!
JM: When I started I was a young man, but I was never afraid to speak my mind. When I was first sent to a committee meeting of the Clay Roof Tile Council, the boardroom had a beautiful shiny old table and when we went in they said to us: "Please don't put your bags on the table because it's a new table." A guy from one of the other manufacturers came in late, waltzed in and banged his bag down on the table and nobody said a word! I thought to myself: that's how I want to be – at a point in my career where nobody wants to tell me off. You get confidence with age and experience.
HM: What was a high point in your career?
JM: I actually feel that I've been really privileged working with Sandtoft and Wienerberger to be given the opportunity to develop some fabulous products and services. One of the things that fills me with pride more than anything is that when I look out of the window at Sandtoft and see a truck going out of the yard, piled high with stuff that I developed. I was privileged that the directors gave me the opportunity and creative freedom to do that. I like being innovative and coming up with ideas. Sometimes I've even had an idea, gone home, made a model of it and wandered into my director's office and said: "What do you think of this?" and he has said: "Yes let's do it."
HM: What has been the best thing about working in construction?
JM: For me, the most rewarding aspect is the drive to innovate and improve standards. Standards have improved significantly, and I've been a part of that. I've always been interested in architecture and the materials that we use, and so for me it's working in an industry that is a part of everyone's lives. The other great thing is the people. I've been in this industry 40 years now, and there are people that I met at the beginning of my career that are still in the business. That's amazing and a tribute to the industry that people stay in it for so long.
HM: What are your plans for retirement?
JM: I did bill it as retirement but as soon as I let it be known I was going to leave Wienerberger I've had lots of offers of consultancy work, so I'm going to carry on as a part-time consultant. I'm very excited about the prospect of working for myself. I want to take long holidays with my wife – we have a condo in Florida, which we want to go to more often and I've got six grandchildren who will need entertaining by grandad. I also build guitars as a hobby, so I want to do more of that as well.
John has had a long and interesting career and amassed lots of knowledge, which makes him a very well-respected figure in the roofing industry.
I know that John doesn't think that he is at that point just yet, but I have a feeling that if he "waltzed in" to the Roof Tile Association and put his bag down on an expensive table, then nobody would say anything.
The roofing industry isn't losing him just yet and John will be one of the judges at the RCI Pitched Roofing Awards in November. So, until then John.