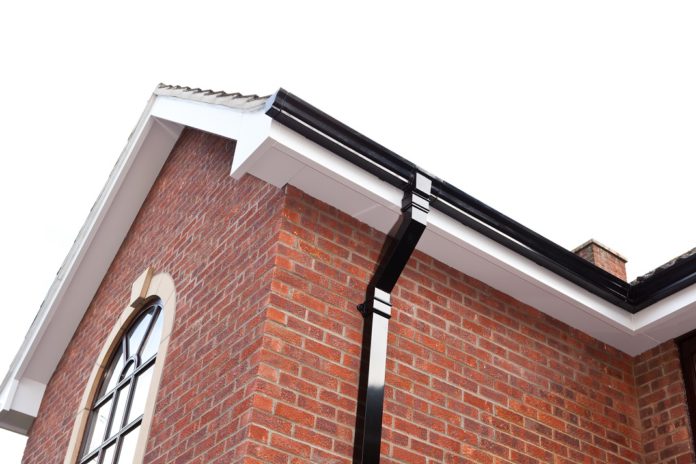 The use of poor-quality products in any rainwater system can lead to a regular need to refurbish and replace failed systems. Here, Brian Bell, head of technical services at Marley Alutec, looks at how specifying the best quality products can minimise the requirement for maintenance and provide homeowners with the ultimate peace of mind.
The vast majority of us are familiar with the phrase 'buy cheap, buy twice'. Despite this, many of us still live our lives on the lookout for a bargain. While price doesn't always dictate quality, when working with roofs and rainwater systems, it is crucial that only high-quality products are selected, as this is an important element of any building. The use of poor-quality products in such systems represents a false economy. In fact, the practice often results in the need to regularly refurbish and replace failed systems.
It cannot be stressed enough how important a fully functioning rainwater system is to a building. Not only does it protect the building's fabric from becoming exposed to the elements, but it helps to regulate the movement of rainwater away from problematic areas, such as roofs and foundations.
All-in-all, rainwater systems go a long way in helping to preserve the longevity of a building. However, in doing so, such systems are themselves exposed to difficult conditions and significant wear and tear. As a result, it is important that those specifying rainwater systems are making the right considerations when choosing their solution, and understand what comprises a high-quality product.
Firstly, it is always important to consider product materials when selecting a rainwater system. Given their important role in preserving a building from the elements, rainwater systems are constantly exposed to difficult conditions.
Products made with materials of a shorter lifespan can end up proving more expensive in the long term, with the constant need for maintenance and refurbishment before needing to be replaced entirely.
Instead, contractors should look towards high-quality systems manufactured from materials like marine grade aluminium. Noted for their strength, corrosion resistance and functional life expectancy of 50 years or more, marine grade aluminium products can help to improve system longevity and in turn, help to keep whole life costs low.
Additionally, unlike other long-lasting products, such as those produced from traditional cast iron, marine grade aluminium solutions tend to be easy to maintain. For example, when compared to a cast iron rainwater system, which will require maintenance every 10 years or so to prevent degradation, marine grade aluminium solutions, such as the ones produced by Marley Alutec require little to no maintenance other than annual periodic cleaning – a 'fit and forget' solution.
As rainwater systems are often only accessible via the construction of scaffolding, this can help to make a big difference. Furthermore, unlike cast iron solutions, marine grade aluminium systems can be installed easily, due to the systems lightweight, without the need for specialist tools.
To maximise this return on investment, look for marine grade aluminium systems that use architectural grade polyester powder paint (PPC), carried out to BS EN 12206-1:2004. This finish offers unrivalled colour stability to aluminium systems, achieving excellent, uniform colour retention throughout the system's life expectancy. It will also eliminate the likelihood of non-uniform fading, which is costly to repaint and common on solutions finished in non-architectural grade paint.
At Marley Alutec, we supply a PPC finish in a wide variety of colours and also offer a textured Heritage Black to mimic the finish of traditional cast iron – ideal for refurbishment jobs.
Everyone likes a bargain, but when it comes to rainwater systems, low-cost, low-quality systems often end up costing more over their entire lifecycle than high-quality, longer lasting products. Contractors should consider the benefits of marine grade aluminium as a quality alternative to traditional system materials, with low maintenance costs and a proven track record for longevity.
Manufactured from marine grade aluminium, Marley Alutec's extensive collection helps to ensure that homes remain protected through any challenge.