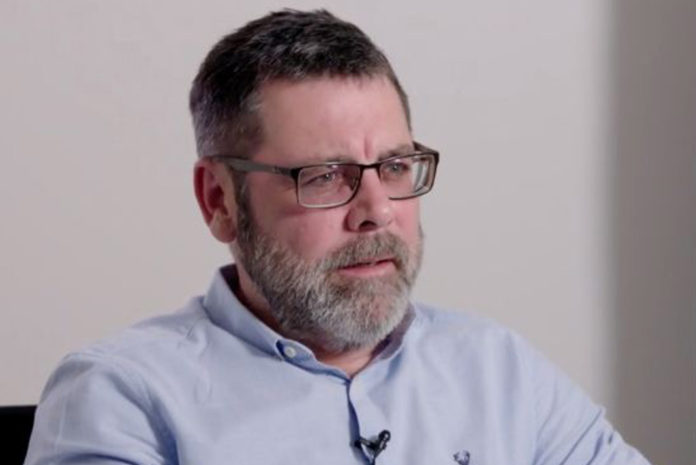 Shaun Revill, trading director of SR Timber, comments on some of the key points of 2020 for the producer and supplier of timber construction products, from roofing battens to cedar shingles and carcassing material.
Despite two lockdowns, which saw only essential businesses continuing to trade, 2020 will go down as another good year for SR Timber, as we saw a remarkable bounce back and pent-up demand for our products, as we moved into the manic summer months. This was fuelled by the government's drive to get the UK building again as quickly as possible as restrictions began to ease.
As 2020 draws to a close, we are on course to hit our budget – which was set long before 'COVID-19' or 'pandemic' became everyday words. This is a remarkable achievement when our trading year has effectively been based on 10 months."
Shortage of materials
Stories of material shortages have littered the media, and sections of the construction industry have been seriously hindered by the scarcity of some products.
We, on the other hand, have been able to maintain stock of roofing batten, which has been readily available to supply via merchants or directly to contracting customers.
How have we managed this? Put simply, it has been because of the strength of our supply chain. We have the infrastructure behind us to ensure we have a consistent supply of batten that is of a consistently high quality and consistently conforms to British Standards.
From the forests of the Baltics, through our sawmill and to our transport into the UK, we have complete control over every part of our supply chain, and this is why we have been able to look after all of our contractor and merchant customers."
Demand from America
Having complete control over our own supply chain is one of the key reasons why we have been able to withstand the pressure that has been placed on the timber industry in Scandinavia and the Baltics, because of demand from America, which has ramped up in 2020.
The Americans have been buying up lots of softwood and, significantly, paying top dollar for it, which, understandably, has meant it's more profitable for sawmills to supply America than markets such as the UK."
British Standards and an influx of poor materials
In 2020, the ugly side of the batten industry began to rear its head again, as we saw a rise in consignments coming into the UK of batten that was counterfeit, inferior or downright very poor quality.
There are a number of factors at play as to why demand for it is on the increase, ranging from general industry shortages to contractors being willing to cut corners to try to save money. However, the British Standard states that batten must conform to is there for very good reason. It ensures consistency and quality so that every piece of batten that is nailed to a roof meets guarantees and ultimately offers the owner of the roof the peace of mind that it will stay solid and watertight for years to come.
We've long championed quality batten that is compliant with British Standards, and, as we move into 2021, it is important to keep that message at the forefront of the minds of roofing contractors, merchants and housebuilders.
Fighting climate change
The launch of 'Wood CO2ts less' this summer – a new campaign by the UK timber industry to encourage the use of wood as a way to reduce CO2 emissions and fight climate change – was an initiative that SR Timber has thrown its full support behind.
Wood for Good is the driving force behind the initiative that dovetails with the Chartered Institute of Building's 'Carbon Action 2050 toolkit', which was developed as a response to the government's target for the construction industry to achieve net zero carbon by 2050.
'Wood CO2ts less' aims to increase awareness of timber's environmental credentials and highlight how using wood from sustainably managed forests is one of the simplest ways to help reduce carbon emissions.
The good news for us is that SR Timber and its products tick all the right boxes, and who would have thought that the humble roofing batten would be inadvertently spearheading the UK government's commitment to fighting climate change?
A look ahead to 2021
SR Timber initially adopted the mantra of 'keep calm and carry on' as a response to all the uncertainty following the Brexit vote and the UK's decision to leave the EU back in 2016. It is a belief system that has served us well since and has been the platform from which we have seen continued and sustained growth in the intervening years.
However, as 2020 has been a once-in-a-lifetime, world-turned-upside-down, crazy year, we've added the most important lessons we learned this year to our mantra, which is now 'keep calm, keep carrying on and keep looking after our customers'.
We've looked after our customers by having a readily available supply of timber products, including our flagship Premium Gold batten, and they've looked after us by staying committed to us. And long may that continue.