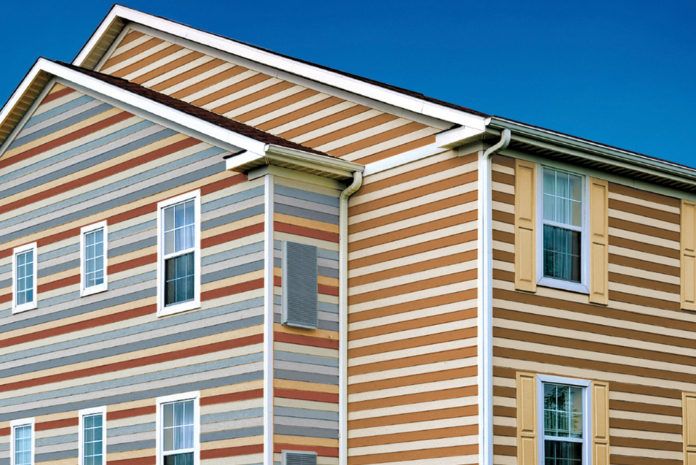 Building board specialist, Euroform, has launched a new range of solutions for use in rainscreen cladding applications. Available with immediate effect, WeatherClad is said to provide a cost-effective alternative to traditional timber and PVCu planks, with the additional advantage of a range of stocked colours, no minimum order quantities and 'just in time' deliveries to coordinate with site programmes.
As a fibre cement board, WeatherClad is 100% free from asbestos, yet provides Euroclass A2 fire performance. According to Euroform, WeatherClad requires 'virtually no maintenance' over time and is resistant to the destructive effects of the UK weather.
Commenting on the new product launch, John Taylor, technical director, Euroform, said:
"We're increasingly finding that designers are looking to specify low maintenance solutions which also facilitate the creation of striking building exteriors. Ordinarily products which meet these criteria come with long lead times or large minimum order quantities. With WeatherClad we're looking to buck this trend, by making a robust and aesthetically pleasing cladding product more readily accessible. So, no minimum quantities, a range of stocked colours and a lead time from just seven to 10 days for coated to-order planks."
Designed to support flexibility in building envelope design, WeatherClad is offered in a range of colour choices from the bespoke range plus BS4800, RAL Classic, RAL Design and the Natural Colour System Bank, with a colour-matching service also available. Supplied as a wood-grained effect plank, where the exterior cladding is intended to achieve a traditional timber finish, WeatherClad can also be coated in seven different stains.
From an installation perspective, WeatherClad is described as "easy to handle on-site" and can be worked with standard carpentry tools while fixings do not require pre-drilling. Supplied in standard plank sizes of 7.5mm thick, 209mm wide and 3600mm lengths.