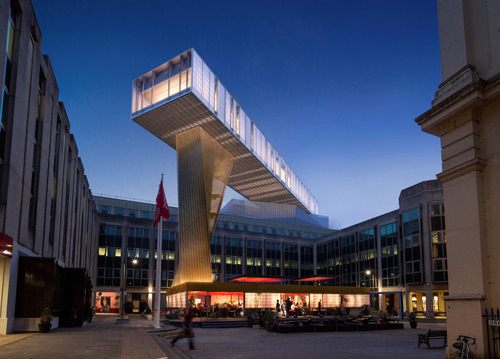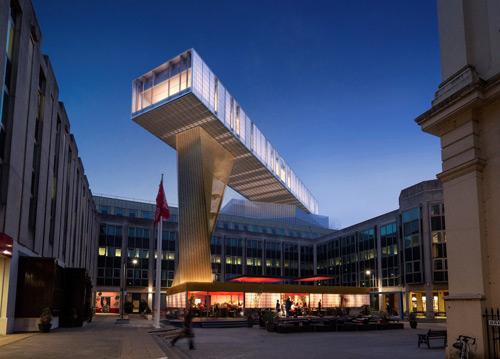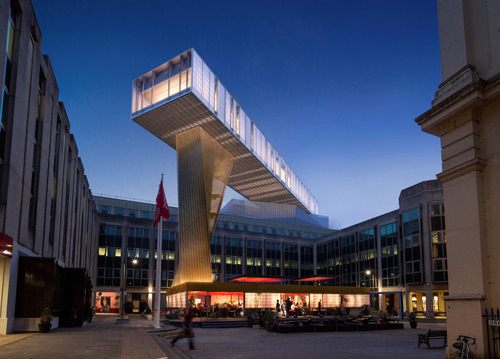 Structura UK says it has formed a strategic partnership with RAICO Bautechnik GmbH to develop an adaptation of its THERM+ curtain walling system to accommodate Kalwall.
The THERM+ framing system conceals fixings and screws making for a seamless finish and the flexibility to use a frame in aluminium, timber or steel. It also presents the opportunity for semi-unitising the panels which can incorporate windows, Kalwall or a combination of both. This allows for monolithic, single action installations which save time on site and give excellent cost benefits together with a high-performance long lifecycle.
It has passed a series of assessments designed to replicate various CWCT (Centre for Window and Cladding Technology) criteria and EN 13830 "Curtain walling – Product standard". Testing was completed using the RAICO THERM+ 56 A-I system with a standard Kalwall 70mm panel. It is anticipated that one of the first installations to use this solution could be the Japanese Moshimo Skylight Restaurant in Brighton. The new system makes this daring and innovative project viable and will make use of the versatile stick frame by using steel, aluminium and timber backed curtain wall.
Steve Rogers, sales manager at RAICO UK, commented: "Between ourselves, Structura and Kalwall, we have modified our frames to create a fantastic system offering huge versatility and scope. We're delighted the initial rounds of in-house testing have proved so successful and are already looking at using this system on a raft of new projects both in the UK, across Europe and in the USA."