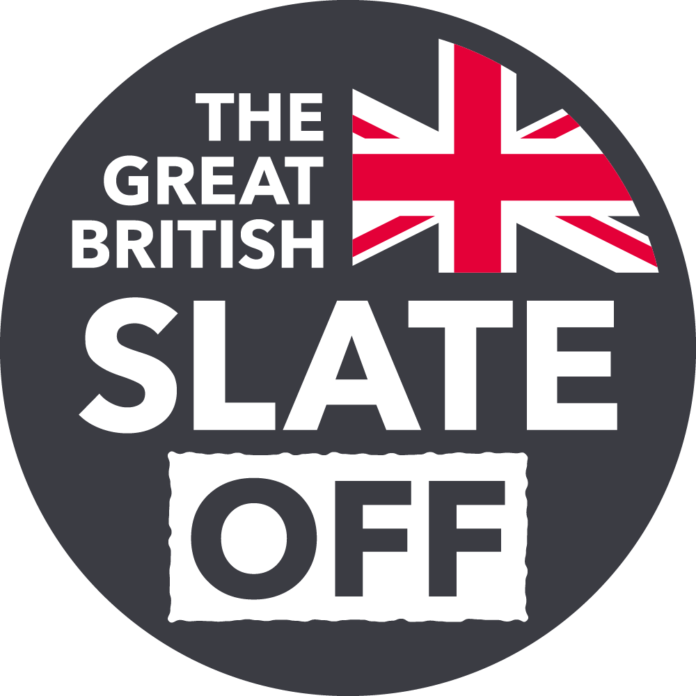 The search for the country's best student roof slater is now on. Taking place at the Centre for Roofing Excellence (CoRE) in Hereford between 8-12 November 2021, the NFRC's 'Great British Slate Off' competition will bring together the best student slaters from colleges across the UK to compete head-to-head for over six hours.
Each college will hold their own internal heat prior to the competition, and the winner of each will attend the 'grand final' in Hereford where they will be judged by an expert panel of assessors. Students will be judged on craft knowledge, hand skills, precision, and time management.
The winner will be awarded:
The Mason-Elliott Award by the Worshipful Company of Tylers and Bricklayers and will be invited to its annual Craft Awards Luncheon in London next year.
Will be considered for the team for the 2022 IFD World Championship for Young Roofers.
An all-expenses-paid trip for the student and their tutor to Spain, courtesy of CUPA PIZARRAS, where they will visit the company's quarries.
A free City & Guilds Traditional Basic Lead Work Craft course, courtesy of the Lead Sheet Training Academy (LSTA).
The competition will be contested by the following colleges, training providers and training groups:
Bolton College
Construction College Midlands (part of Walsall College)
Eastern Region Roof Training Group
Leeds College of Building
Newcastle College
South Devon College
South Lanarkshire College.
Commenting on the competition, Bob Richardson, head of technical and training at the NFRC, said: "Just like the famed TV show, this will be an intense competition to test the skills and knowledge of the contestants to a strict timeframe, but rather than bakers, it will be slaters!
"After what has been an incredibly challenging time for the industry, we want to give those learning this craft the recognition they deserve, especially in the absence of a roofing Skill Build this year. 
"I would like to thank all of the colleges that are taking part in this competition, CoRE for hosting, as well as all the suppliers who have helped make this possible, including CUPA PIZARRAS, Hambleside Danelaw, SR Timber and Tyvek."  
Stuart Black, area sales manager at CUPA PIZARRAS, added: "CUPA PIZARRAS is delighted to support the NFRC's 'Great British Slate Off' competition and support all learners in their journey to being qualified, competent slaters.
"We have sponsored this NFRC event to help reduce the skills gap, and to ensure our natural slate has a base of skilled roofers ready and qualified to fit it to roofs in the UK now and in the future. The cream of colleges will all be competing, and CUPA will take the winner, and the tutor to our quarries in Spain, so they can see how much skill and dedication goes into providing the slate used in this exciting competition." 
Competition manager Andy Rowlands said: "Slating is a fantastic craft, and it is vital we support the next generation in keeping this discipline alive. What better way to do this than through a skills competition? I am looking forward to working with the judges and NFRC to help find Britain's best student slater."  
Competition judge Matt Timby added: "The students will not only have to follow a strict specification using natural slates, but thy will also have to use a little artistic flair to separate themselves from the rest, as there will be room within the work model for an ornamental design of their choosing. I'm looking forward to seeing a high level of competition with some interesting results." 
Meanwhile, competition judge Bob Coutts concluded: "It's just great to be back raising the profile of the industry and showing off the roofing skills of these young competitors from the various colleges and centres throughout the UK."