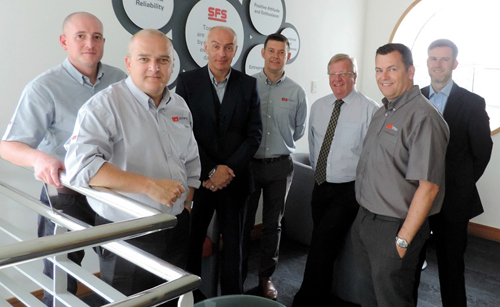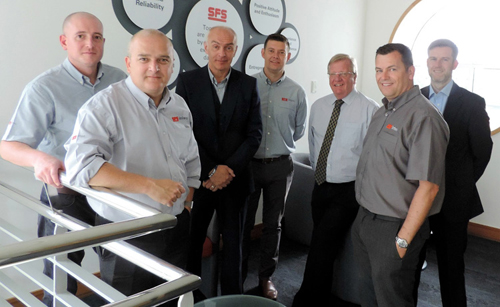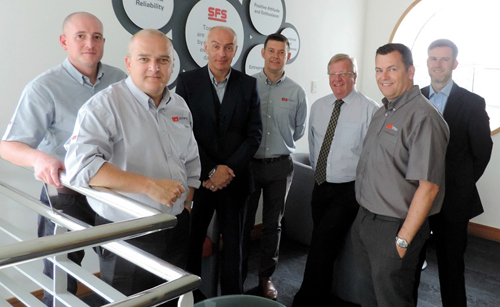 SFS intec says that building envelope designers and installers can now access its sales team with ease thanks to a newly updated website that maps out its technical sales managers according to the UK region they serve, along with sections providing details of its supporting technical and specification teams. This has been achieved through a combination of internal promotions, which ensures customers can continue dealing with familiar, established contacts, and the appointment of experienced professionals from the wider building industry.
David Osborne, SFS intec's national sales manager for the building envelope sector, said: "We want to make it as easy as possible for customers to access the sales and technical support they need to create the highest performing building envelope, and avoid the risks associated with choosing incorrect fastening systems. That's why our technical sales managers UK map is crucial, signposting customers to their initial point of contact for speedy, expert service.
"Our technical sales managers work as key account managers, with their responsibilities not only covering sales advice and quotations, but the provision of technical, logistical and installation support. They also liaise with the customer's whole project team to ensure the successful delivery of every project."
In addition to providing easier access to key contact information, SFS intec says it has also published a new roofing and cladding catalogue, which is available to download from its website. This catalogue is said to offer technical guidance in addition to showing the range of fasteners available for all types of cladding and pitched roofing. A new, similarly detailed catalogue specifically for flat roofing applications will also be available later this year. Technical Values, ETAs, and CAD drawings can also be downloaded from the website.