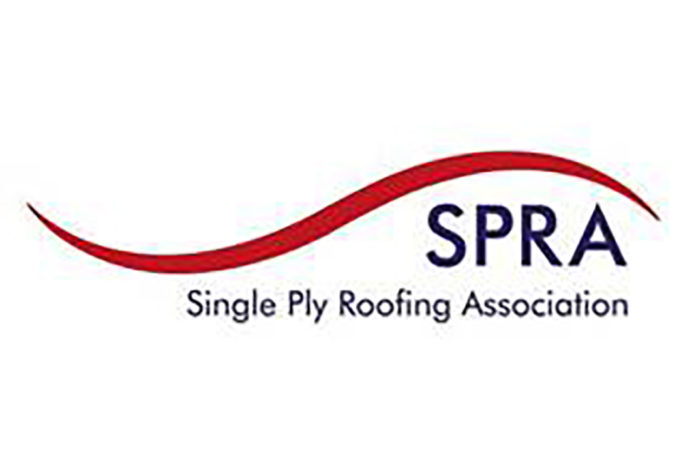 The SPRA Homeowners Guide to Single Ply Roofing teamed with GGFi, a homeowner insurance provider, provides the perfect package for domestic properties with a single ply roof.
Contractors working in the domestic market have a powerful tool when it comes to promoting the quality, reliability and sustainability of single ply roofing to their customers. By drawing clients' attention to SPRA's free Homeowner Guide and the special building and contents insurance offer from GGFi, they can help their clients make informed decisions on design, specification and product choice for their domestic projects.
The SPRA Homeowners Guide provides helpful guidance to homeowners seeking a durable roofing solution with low environmental impact for their home renovation or construction project. The guide provides concise help on design, materials, choosing a manufacturer and specialist contractor, insurance and durability. There are also useful checklists for key stages such as obtaining quotations.
When combined with the home buildings and contents insurance scheme offered by GGFi, a single ply flat roof becomes a very attractive option.
Ronan Brunton, technical manager at SPRA, said: "Single ply roofing membranes have been widely used in commercial buildings in the UK since the 1970s, and it is still relatively new in the domestic market. However, single ply membranes are suited to almost any design challenge and can be used on all kinds of roof shapes. Indeed, a fantastic project (showcased on Grand Designs), won the SPRA 2018 award for Innovation, and it was also awarded highly commended in the Detail Award category."
Single ply roofing has many benefits over other roofing membranes, including:
It's easy to install and requires no naked flame
Available in a variety of colours
All single polymeric materials offered by SPRA members are resistant to weathering, chemical oxidation and UV radiation. Careful formulation ensures that physical properties are retained over a temperature range exceeding –300C to +800C to suit the variable climate typical of the UK
The materials used are extremely durable and all SPRA member products are independently certificated for durability in the range of 25 to 40 years, as opposed to other types of membrane for which waterproofing is typically certified for 25 years
Single ply membrane receives the best rating for environmental impact (A*) in the BRE 'Green Guide' if used on timber panel decks. Many of the products are recyclable and because the membranes are laid in a single layer, they are very efficient in the use of resources.
Cathie Clarke, chief executive officer of SPRA, said: "At SPRA our focus is to promote quality and sustainability. We designed the Homeowners Guide so that it provides information in a clear, simple and easy to understand format. We want to support homeowners to achieve the best possible results on any given renovation or improvement project."
The Homeowner's Guide to Single Ply Roofing is now available as a free download from the SPRA website, which can be found at: https://spra.co.uk/homeowners/