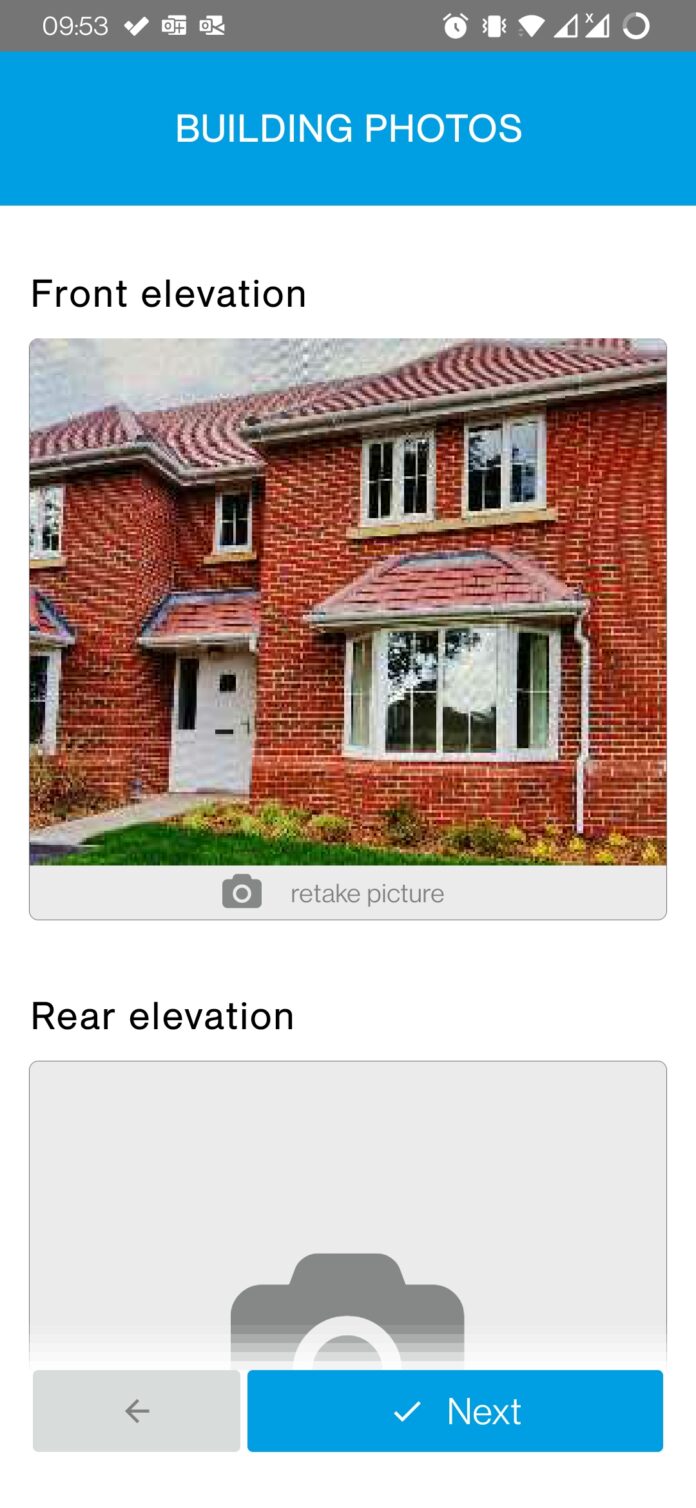 Insulation is the hidden hero of our homes. When it's installed well, you don't notice it – it helps maintain comfortable temperatures in a building while minimising the need for artificial heating or cooling.
But that hidden nature also makes it difficult to spot when it's not installed well – either because the wrong products have been used or they've been fitted incorrectly. This is especially true for insulation that's sealed away in cavity walls on site.
Craig Leggett, managing director of specialist insulation contractor Novora Building Services, said: "Our fundamental challenge is that our work is invisible. We put a product into buildings that can't be seen. We know we're delivering a quality installation, but it's not easy to prove that to our customers.
"This new technology allows us to give our customers independent verifiable data that their insulation has been delivered and installed in accordance with the specification, protecting the value of our high quality Supafil installations."
The vast majority of insulation installers are well-trained and conscientious professionals. But when so many jobs are won and lost on razor thin margins, there can be additional pressure to cut costs. "Operator leeway" as Craig euphemistically puts it. "If there's no way of verifying the quality of an installation, how can my team compete against less diligent contractors willing to cut corners?"
More often than not, it comes down to trust. Novora's existing customer base has faith in the quality of the work it does, aided by the company's existing rigorous training, monitoring and inspection schemes.
But how can that same trust be built with new customers? Novora needed a way to prove the quality and value of its installations in a crowded and competitive market. A market that is increasingly demanding quality-assured installations as regulations get stricter.
Knauf Insulation's latest innovation provided an answer.
The answer in an app
Knauf Insulation has launched an innovative installation tracking app that makes it easier than ever for Supafil Approved Installers to prove the value they deliver for their customers.
The KinetiK app creates an instant, verified record of the products installed on each individual plot at a site. The installers select the correct site and plot number, and confirm they have the right products on hand to match the specification exactly. They then scan each bag of insulation as it's installed. When the installation is started, the app prompts the installer to take photos of the plot to be installed, compiling all the relevant data into a complete plot report.
Novora was the first Supafil Approved Installer to adopt KinetiK, trialling it on over five hundred plots across many sites for multiple developers so far, with great success. "Our installers have embraced it," continued Craig.
"For them, it's easy to use and it provides welcome proof of a job well done. We've been using tablets on site for over six years anyway to reduce our paper use. We work hard to reduce carbon emissions in homes – we don't want to negate that by bringing down a forest just to prove it."
Unprecedented assurance
The KinetiK app is only part of the story. More significant is the assurance it provides to Novora's customers. The data from each plot report becomes a powerful evidence base for housebuilders' Compliance and Technical teams – who can in turn share this data with regulators and their own customers to prove the quality of each house they build.
For example, the data captured may help satisfy the new requirements of the BREL report introduced by Part L 2021.
Or, as Craig observes, the data can be given to insurance providers. He said: "The NHBC and other new home guarantee providers should be all over this. It's something they've not had access to before – evidence that they can use to make more informed underwriting decisions."
Complete confidence
Ultimately, KinetiK and the new services it will enable are all about confidence. For the housebuilder, it's confidence that the right product has been used on the right plot and installed to the right density. And for Supafil Approved Installers like Novora, it's confidence in the tangible added value they deliver compared with their competitors.
And finally, it's the confidence that comes from a more integrated supply chain. By closing the loop between Novora, its customers and Knauf Insulation, the app helps drive up standards across the board.