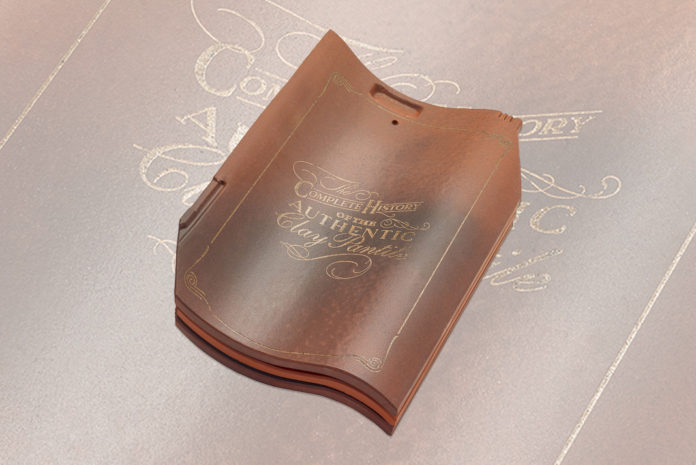 In the 16th century, a new type of clay tile was introduced to the UK from the Netherlands. The tiles linked together with an S-shape, rather than relying on vertical overlaps to prevent water penetration and became known as pantiles, which are now considered to be one of the oldest single lap tiles in the country. As a result of these influences, the pantile has left a lasting legacy in certain parts of the UK and planners will often insist on replacing like with like.
That's why traditional pantiles remain, to this day, an iconic part of British roofing, particularly in Lincolnshire, East Anglia, Norfolk, Yorkshire, Humberside, the south west and some parts of Eastern Scotland.
Yet, even though machine-made pantiles have been around since the 1700s, there haven't been any significant developments to the original tiles since then. Most product innovation has focussed on developing interlocking versions of pantiles, which can be installed as easily as a concrete interlocking tile. Over recent years, with ongoing time and skills pressures, large format, modern clay interlocking pantiles, like our Lincoln, have become increasingly popular as a quicker, easier and more cost-effective way of achieving a rustic pantile appearance.
However, on some projects, due to aesthetic preference or planning, roofers still need to use a traditional pantile but up until now, there hasn't been an easy way of fixing these to the latest British Standards. We wanted to help roofers, who regularly install pantile roofs, by finding a simpler way for them to meet modern fixing specifications without creating an overly engineered product.
So, our research and development team started work on a new challenge, designing an authentic pantile that would also incorporate some of the most innovative features from our interlocking tiles. Crucially this couldn't compromise on the rustic aesthetic of a pantile, but needed to make it easier for contractors to install them to BS 5534 and at lower pitches.
New pantile
As a result, we are rewriting the book on clay pantiles by launching a ground-breaking new pantile, with a traditional profile but incorporating modern fixing methods for quicker and easier installation. The new Eden tile will transform pantile fitting, giving roofers an easy-to-fix, low pitch option when a traditional pantile is specified.
Unlike anything else on the market, the Eden pantile combines a traditional appearance with time saving features previously only seen on our Lincoln interlocking tile, including a specially designed SoloFix channel to make BS 5534's two point fixing easier, a flat back on the rear of the tile so it doesn't rock during installation and an enlarged nib for easier nailing.
It also has a low minimum pitch of just 22.5 degrees and comes in a reclaimed colour, so it is even suitable for use on heritage and conservation projects. Crucially it gives contractors a time saving, lower pitch, traditional option, where currently there isn't one.
We worked closely with roofing contractors throughout the development process to make sure the subtle design improvements they were making were the ones that would benefit roofers the most when installing the product, to bring the traditional pantile into the 21st century. With Eden, we have succeeded in creating a pantile that is uniform enough to lay easily, but not too uniform that it doesn't look authentic.
The fact that the Eden is manufactured with more consistency than other pantiles means it provides excellent weather resistance when fitted together on the roof and has been subjected to extreme weather testing to ensure it can perform at lower pitches.
The new pantile is available in three colours – traditional Natural Red, a reclaimed Rustic Red and Matt Black for the East Anglia market, with a full range of complementary components and accessories, including dry fix systems or mortar-bedded security fixing kits. Eden can also be purchased as part of a full Marley roof system, including underlay, battens, fixings and accessories, backed up by technical support and a 15-year guarantee.