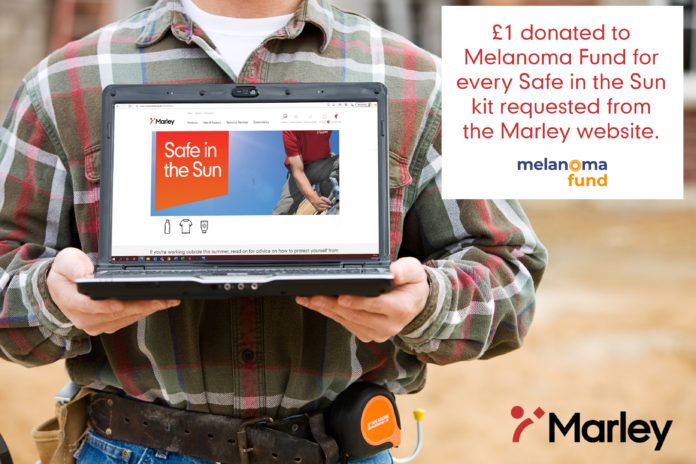 Roofing systems manufacturer Marley is supporting the Melanoma Fund through its Safe in the Sun campaign just in time for another heatwave.
"Those who work outdoors, such as roofing contractors, really are on the front line when it comes to sun damage, including the risk of melanoma," says Michelle Baker, chief executive officer of the Melanoma Fund.
"Many can also underestimate the importance of sun protection, so we're pleased to see Marley taking the issue seriously, giving advice to the industry to ensure workers are educated and encouraged to create better habits. We are very grateful for its generous support of our work."
Marley is encouraging roofers to cover up and stay hydrated with its Safe in the Sun kit, which for every time requested, £1 will be donated to the Melanoma Fund.
>> Read more about Marley's Safe in the Sun campaign in the news here.